You might know Jay Cutler from his 12-year career as an NFL quarterback.
Then again, you might know him via his reality star ex-wife, Kristin Cavallari.
It doesn't matter. Because all you need to know now is that Cutler has teamed up with meat wizard Pat LaFrieda to launch Cuts, a new subscription meat box that ships delicious proteins straight to your door.
Turns out, Cutler has always wanted to open his own butcher shop. So, now that he's got some free time on his hands, he set out to make that dream a reality. Instead of opening one shop in one location, he partnered with LaFrieda and went the subscription route, focusing on American-raised and grazed meats.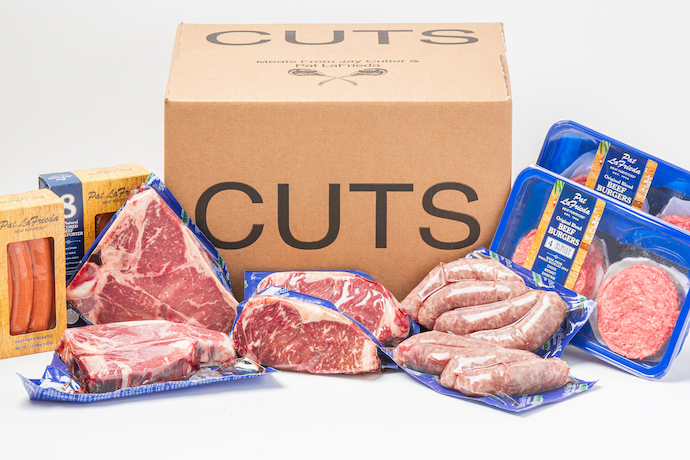 LaFrieda is one of the country's most famous meat purveyors, known for supplying restaurants like Minetta Tavern and Shake Shack, so the collaboration isn't lacking in pedigree. The meat is sourced from family farms, and everything is hand-sliced in New Jersey the night before shipping—it's delivered fresh, never frozen.
When you sign up, you can choose "Jay's Box" or "Pat's Box." Each will feature nine pounds of meat, and a typical box may include USDA Prime center-cut New York strips, filet mignon, chicken, pork chops, burgers and brisket. You can select a one-, three- or six-month subscription, and boxes will ship out on the first of the month.
Place an order, and you'll be flush with grilling essentials just in time for grilling season.
It's almost like they did that on purpose.