This time of year, you're probably spending your weekends in and around bodies of water, trying to escape the heat.
Baseball is in full swing, the Fourth of July is quickly approaching, and the Summer Olympics aren't far behind.
You don't need a calendar to tell you that summer is here.
But this, friends, is the official start to summer.
So let's bedeck your lower half in aquatic threads.
Meriggi is a new swimwear brand inspired by Mediterranean beach culture. Its name is derived from the Italian expression, Meriggiare, which means "to rest midday in the shade."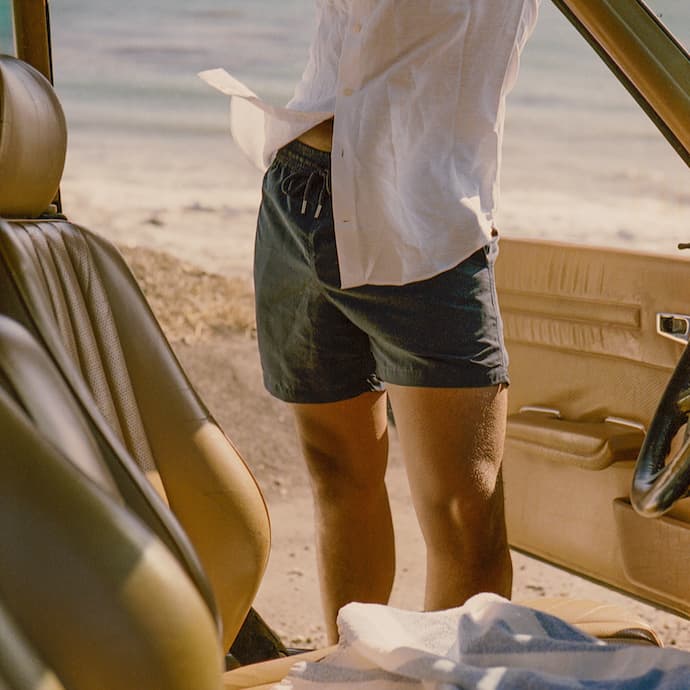 Continuing that theme, the lineup pulls from elements synonymous with the region, including coastal landscapes, vibrant colors, warm hospitality and a certain laissez-faire attitude that prioritizes suntans and spritzes over spreadsheets.
The brand launched with a tight collection of six swim trunks. There's more to come, but for now you're working with modern, tailored shorts—the medium sports a five-inch inseam. They are available in three solid colors and three prints. Consider the dark olive and navy options for your formal pool volleyball matches, while the burnt orange Paloma print—inspired by traditional Neapolitan tie design—has you covered for beach parties. And if your next nautical outing has a wine component, don the burgundy Serralunga print shorts, which are inspired by the rolling hills of Piedmont.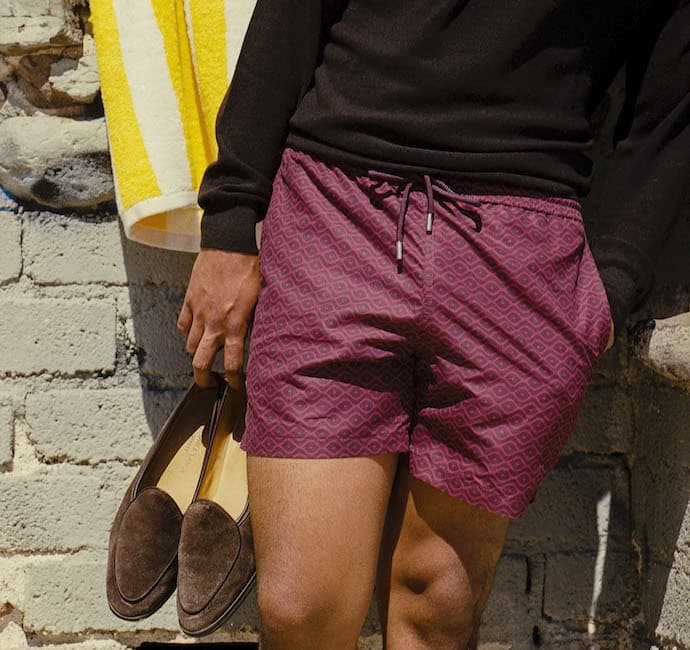 Whichever route you go, the trunks are made with a lightweight Italian fabric that dries quickly, so you can go from the water to the land in a hurry. Perfect for stepping out of the Mediterranean Sea and onto your yacht. Or out of the pool and into the kitchen.
The open fridge will feel cold against your exposed legs, but damn if you don't look good fetching those drinks.