Sleeping in a grain silo.
There was a time when that meant something seriously wrong had happened in your life.
But that was before they came with king beds, private campfires and cotton linens.
Before they looked like Clark Farm Silos, a chic spread of five former grain silos converted into your next bucolic escape in Kalispell, Montana.
You've slept in lighthouses. You've stormed castles. For a minute there, it was looking like you may have done it all.
But now, for your next trick, you'll wake up to panoramic mountain views in one of these soaring cylindrical metal turrets known to locals as "big ol' soup cans." Which must be a Montana way of saying "ridiculously beautiful digs made from former feed storage containers."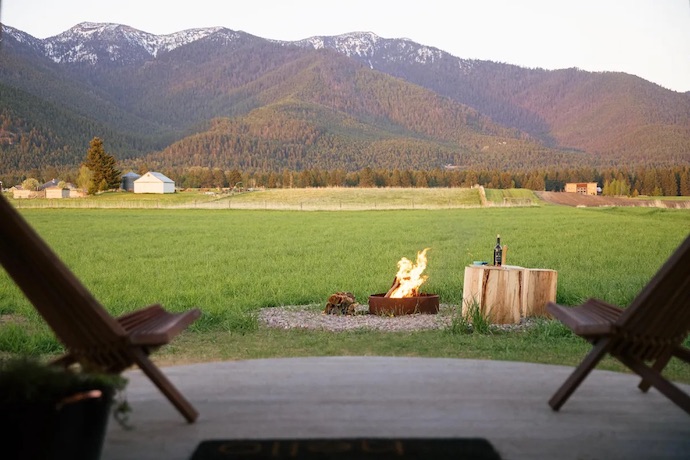 These blonde wood-clad beauties with modern, minimal interiors are full of comforts both large and small. From fully supplied kitchenettes, down pillows and cotton linens to air-conditioning, Maven coffee roasted specifically for the property and envy-inducing loft bedrooms at the very top of your secluded tower. The one thing they don't have inside? 80 tons of alfalfa. Which is convenient.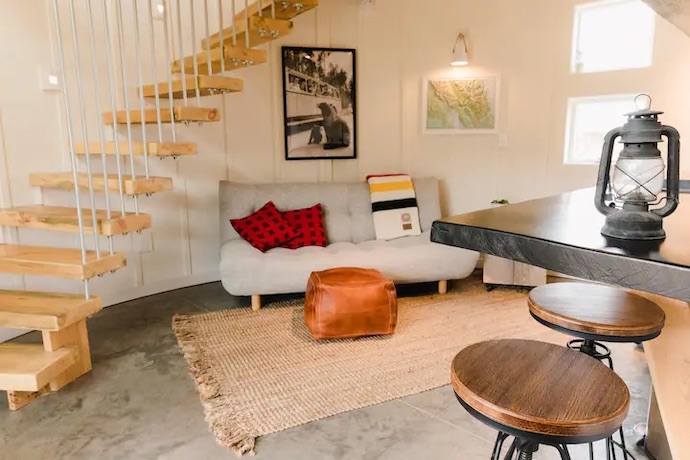 During the day, you'll explore the trail-saturated, 20-acre family-owned farm that surrounds your unique abode. Or go off exploring nearby Glacier National Park, Columbia Falls, or Flathead Lake.

When night approaches, you'll retreat to your private campfire to sit under the stars and share a little whiskey with your date.
We'll let you take it from there.