Despite overwhelming evidence to the contrary, you don't have to be a celebrity to visit Jackson Hole.
You don't need to own a ranch or arrive via private plane.
You just need to show up.
And, if you're looking for a place to stay, now you can do so in the center of town.
Because The Cloudveil is the first and only hotel sitting on Jackson's historic Town Square. It just opened, which is your cue to head for Wyoming.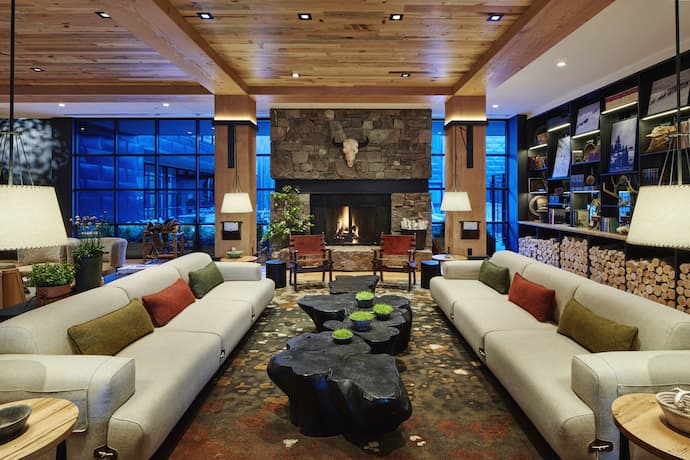 Located at the gateway to the Grand Teton National Park—and named in part for the Cloudveil Dome within the Teton range—The Cloudveil has 100 guest rooms and suites. The hotel's design channels its surroundings, with wood and stone finishes and natural textures. The lobby really goes for it, with a three-story granite stone wall and oversized wood burning fireplace anchored by a 3,000-pound boulder that doubles as a front desk.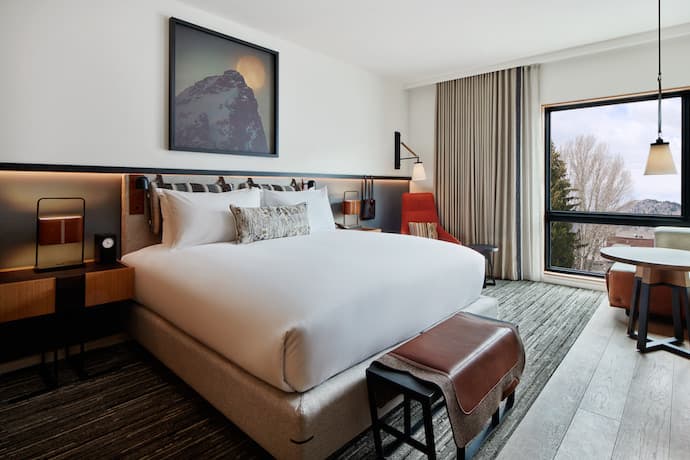 The guest rooms sport king beds (or two queens), custom oak beams and leather furnishings, plus landscape-inspired artwork and photography from Jackson Hole natives. The largest suite is 850 square feet, should you require some extra space.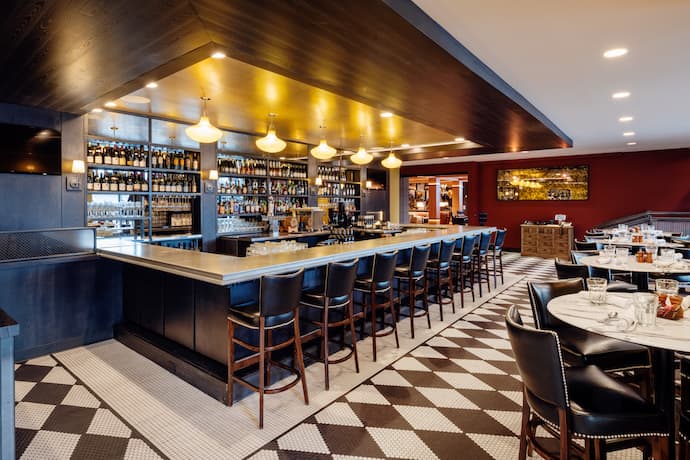 The Bistro offers Parisian brasserie style dining for breakfast, lunch and dinner, with a handsome zinc bar and fresh oyster bar. Yes, oysters in Wyoming—we were just as surprised as you are. When the weather's nice, head for the rooftop terrace overlooking the town square and Snow King Mountain; it's a fine spot for a cocktail and a snack before continuing your evening.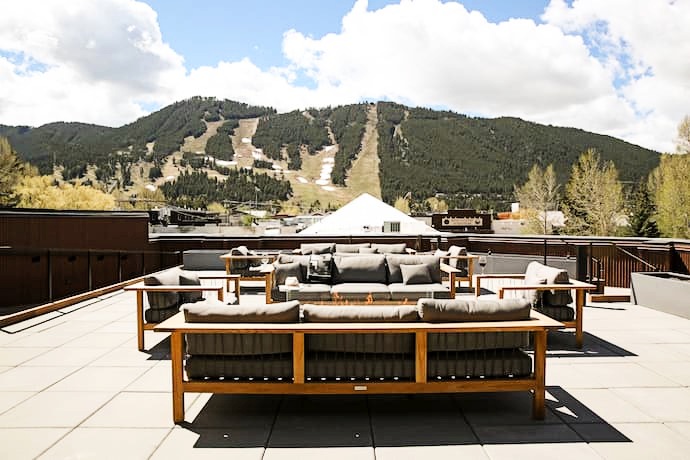 We understand if you never want to leave the property, but its proximity to nature is part of why you're here. So, get out there and explore. Adventures are easily accessible, and the hotel offers curated itineraries and excursions, including hiking in the Tetons, wildlife safari tours, whitewater rafting and snowshoeing.
If you want to book something off-menu, ask the Patherfinders (essentially in-the-know concierges) who can help you build a custom experience. Think hidden trails and special picnics that culminate in the best location to spot a moose.
First rule of moose spotting: Look, but do not touch.