Many sneakerheads stand in line for hours to score the latest drop, or scour the farthest reaches of the Internet each day to find the most sought-after styles.
If that describes you, hey, we commend your dedication to the cause.
We're just not convinced it's necessary. Because Kyx World is a subscription-based platform that lets you rent rare, hard-to-find sneakers on a monthly basis.
The service offers three different plans, with subscriptions based on how valuable the sneakers are and how many pairs you can rent each month. Prices range from $79 to $349 per month, with cheaper trial periods available to test things out.
The base tier gives you access to 125+ pairs and lets you rent one at a time, while the highest tier gives you access to 250+ valuable styles and lets you rent three pairs at a time.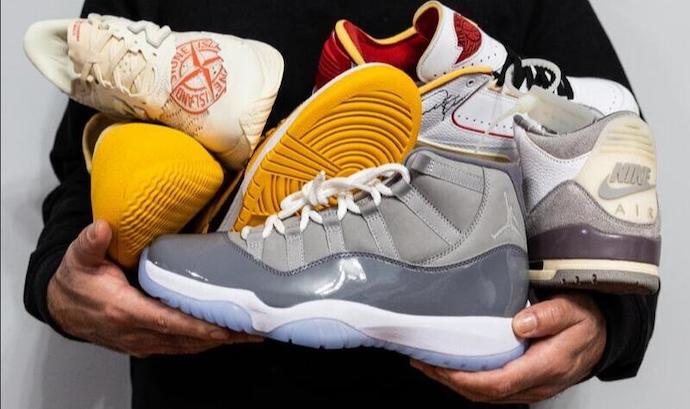 Think of this like the popular clothing rental clubs, but exclusively for shoes. Or think of it like leasing a car, but instead of a car you get Yeezys and Jordans... and have to walk everywhere.
Currently, Kyx World offers about 400 different styles, most available in multiple sizes, so you've got plenty to choose from. Once your sneakers arrive, wear them. Unlike many collectible shoes, you don't need to keep these indoors or behind bulletproof glass. Normal wear and tear is expected, and once you send the shoes back, they go through a 10-step professional cleaning process to ensure they're returned to like-new condition.
At the end of the month, swap out your shoes for something else that catches your eye—they offer free pickups for returns. Or, if you like what you rented, you have the option to keep it again next month or to buy it outright. So, if you're less interested in changing sneakers every month, you can use the service to test-drive and then acquire a limited-release pair on your wish list.
All without resorting to eBay auctions and sketchy back alley trades.