Good designers can find inspiration everywhere they look by mining the past, traveling, and channeling nature or architecture.
Others get their ideas from whiskey.
Which makes sense. Many of our best ideas involve whiskey, too.
The Todd Snyder x Legent Bourbon Selvedge Jacket is a whiskey-hued, limited-edition offering that was inspired by the bourbon of the same name. It's live now on Todd Snyder's website and also available with a bottle of whiskey via Reserve Bar.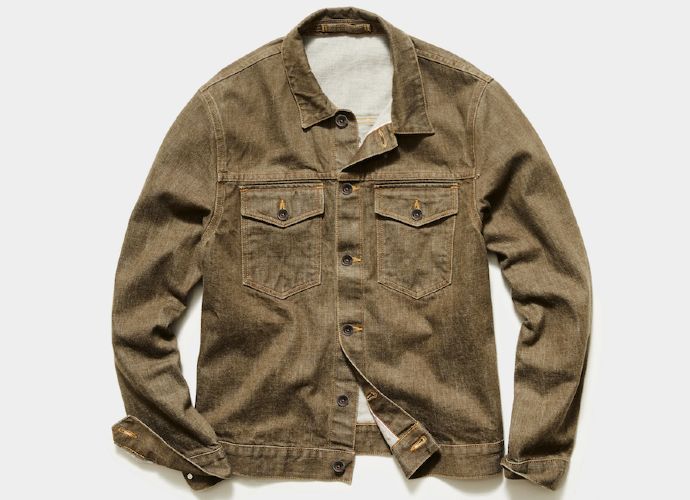 Legent Bourbon is a collaboration between two whiskey legends: Fred Noe, the seventh-generation Master Distiller of Jim Beam, and Shinji Fukuyo, Suntory's fifth-ever Chief Blender. The bourbon melds Kentucky distilling tradition with Japanese blending expertise, and it sports a flavor profile unlike anything else on the market.
Taking its cue from Legent, Snyder brought together the best in Japanese denim and American craftsmanship—the denim is produced on old shuttle looms in Okayama, and then it's cut and sewn in the U.S. Naturally, it's dyed the color of bourbon.
The 100% cotton jacket was originally released last fall as a super-limited offering, but it sold out within 12 hours. So, assuming you missed it the first time around, now's your chance.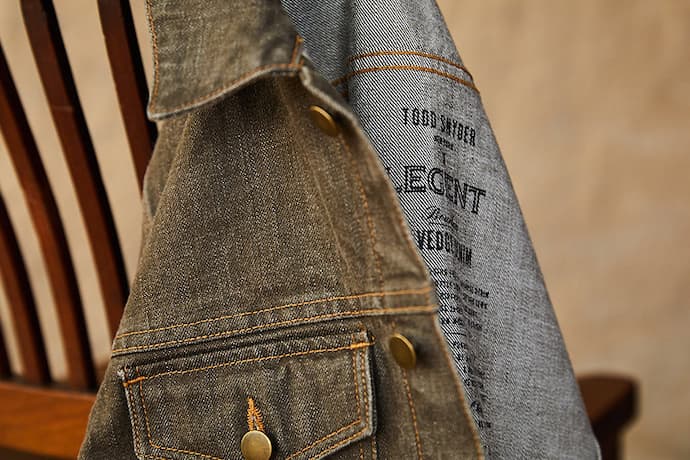 It's a versatile piece, perfect for layering during transitional months. For the full effect, wear it while you drink some whiskey. Impressed onlookers won't know where the whiskey stops and the jacket begins.
"The architecture and people of Japan and their unique take on Americana have been huge inspirations for me over the years, and that set the stage for this collaboration," says Snyder. It also presented an opportunity to do some good.
Fifty percent of the proceeds from each jacket will be donated to Stop AAPI Hate, an organization dedicated to tracking and responding to incidents of hate against Asian Americans and Pacific Islanders in the U.S.
So, you can feel good about how good you look.