Mexico is a big place. You've got your pick of destinations, from the eastern tip of the Yucatan to the western edge of Baja, plus everywhere between.
So, if you need help narrowing down your options for a last-minute Cinco de Mayo trip or an upcoming summer vacation, we have a phrase that might help.
"24-hour tacos and tamales menu."
You'll find that and lots more at Rancho San Lucas, the 834-acre resort and residential community situated along a 1.2-mile stretch of sandy beach, just 15 minutes from downtown Cabo San Lucas. The property includes the Grand Solmar hotel for all your usual getaways, private homes for more permanent escapes, and a picturesque Greg Norman-designed golf course.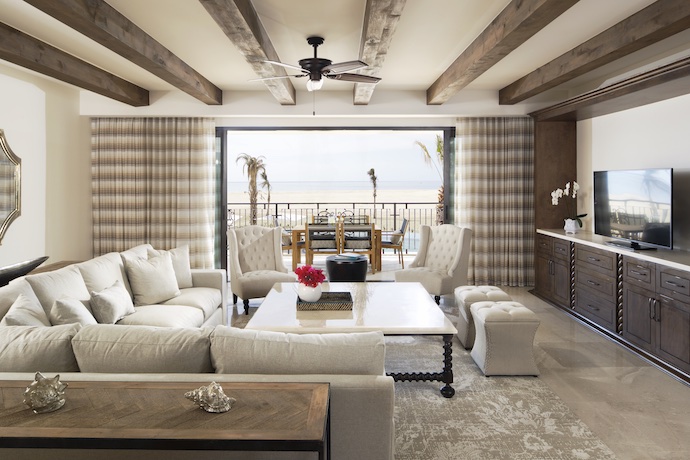 The newly built hotel takes an all-suites approach, with rooms featuring kitchens, spa-like bathrooms with jacuzzi tubs, and private balconies. The smallest of the bunch is the Grand Studio, which is a decidedly not-small 828 square feet, while the Master Suite and Presidential Suite run 1,245 square feet and 2,038 square feet, respectively. The latter holds six guests and sports two spacious bedrooms, a marble wet bar, living and dining areas and three bathrooms.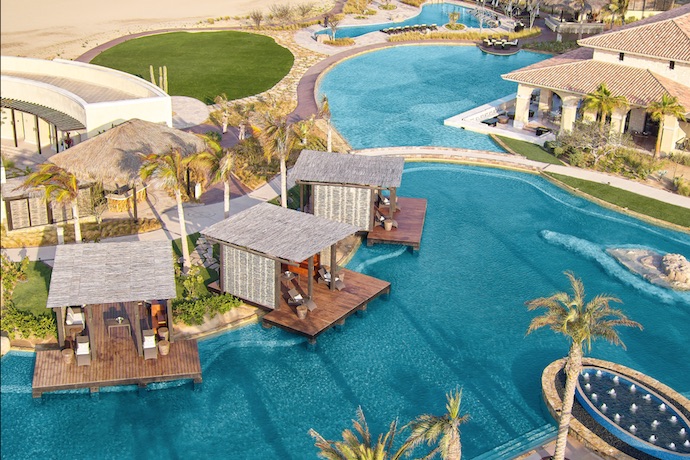 The rooms are built around a massive lagoon-style complex of connected pools. Take a stroll around the edge to get the lay of the land, and you'll find comfortable cabanas, a couple water slides, a rope swing, kayaks and multiple bars, each with a different menu of specialties, like tacos or sushi, plus all the local beers and vacation-friendly cocktails you want.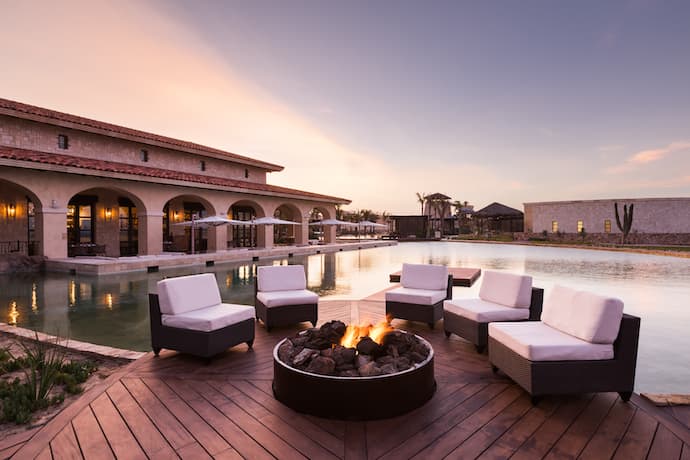 After a long day at the pool, on the beach or playing a round of golf, you can adjourn to one of the property's restaurants. Anica is the top draw, with an indoor/outdoor setup and fire-pit lounge and a menu featuring locally sourced meat, seafood and produce cooked using traditional techniques. The wine list is extensive, and the cocktails are fresh and well-made—you can't go wrong with mezcal. Bacari rotates menus throughout the week to keep things fresh, and Deli Café serves coffee, snacks and quick breakfasts and lunches. And let's not forget that 24-hour tacos and tamales menu—it's there to fill in the gaps so you never go hungry.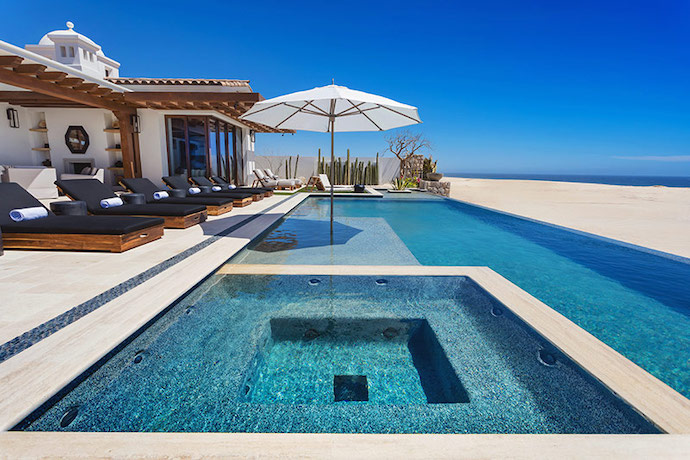 If visiting the hotel just makes you want to stay longer, that can be arranged. The suites are offering month-long stays with special pricing. But if you really want to stick around for awhile—like, permanently—the adjacent Rancho San Lucas community has you covered. The Villas are single-family residences available to purchase in five different floor plans ranging from two-to-four bedrooms. Then there are the even more luxe Norman Estates. Set on a hill, the large and airy homes have sprawling patios with swimming pools looking out over the Pacific coastline. It's not a bad way to live.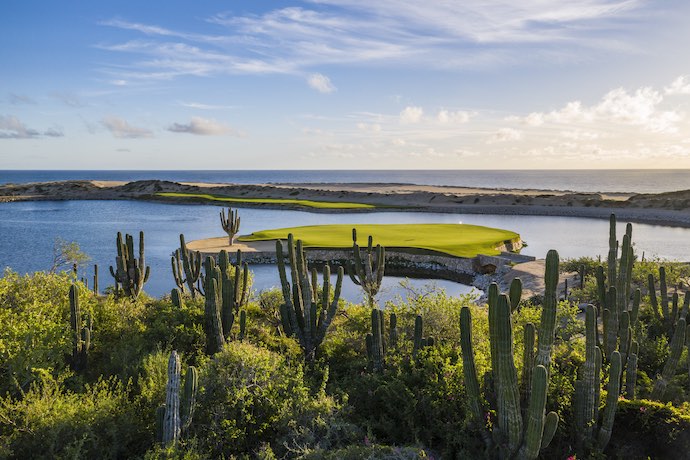 Regardless of where you hang your hat, you'll want to play some golf. The links-style Greg Norman Signature golf course meanders through a thick cactus forest and windswept dunes over dramatic elevation changes. Five holes run parallel to the beach, and the 17th hole island green will make you think of TPC Sawgrass. It's easy to lose balls in the sand and cacti, but you're unlikely to care, especially if you catch a glimpse of a breaching whale during the winter months. The course also has two comfort stations stocked with beer, tequila and snacks to sustain and console you along the way.
Like we said upfront, Mexico is a big place with its pick of destinations. It just so happens that several of those destinations are located within the confines of Rancho San Lucas.
Which renders all your decision making that much easier.