This is the Want List, a semi-frequent rundown of stylish new clothing, accessories and gear our editors are feeling for one reason or another—and, for lack of a better word, want.
Today's edition includes eco-and-body-friendly sweats, a chance to rep iconic pizza on your chest, and James Bond's sunglasses. So, it's a good edition.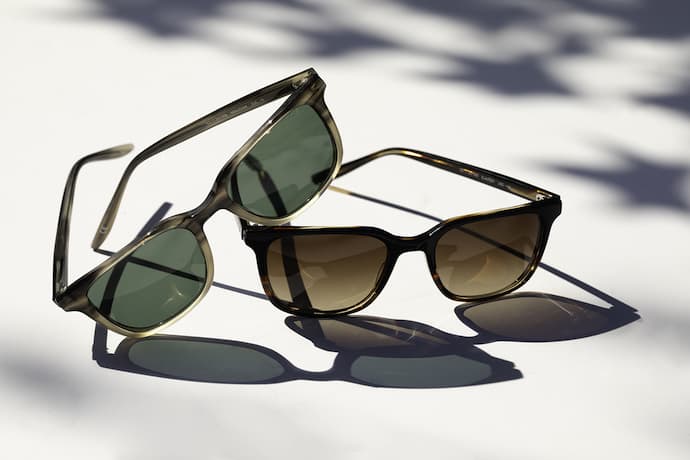 What it is: The Barton Perreira x 007 Collection features three sunglass styles worn by characters in the upcoming James Bond movie "No Time to Die." The latest drop adds four new colors to the collection, each inspired by a location featured in the film.
Why we want it: If you're going to festoon your face with sunglasses, you can do a lot worse than those worn by 007.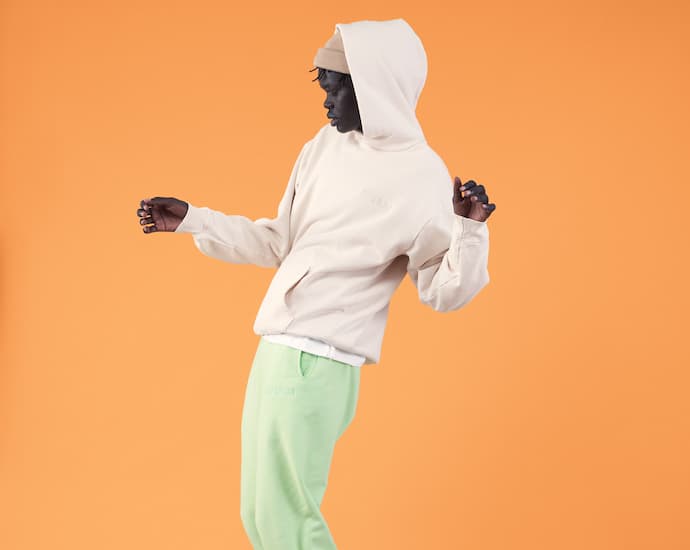 What it is: The just-launched STADIUM Eco-Sweats Collection is Stadium Goods' first widespread eco-initiative. Designed and produced in LA, everything is made from 50% recycled, 50% organic cotton that's garment-dyed, heavy-weight and cozy.
Why we want it: The line is good for humans and the earth, and the sweatpants and sweatshirts are available in 12 fun colors like "grass," "sunshine" and "orange juice."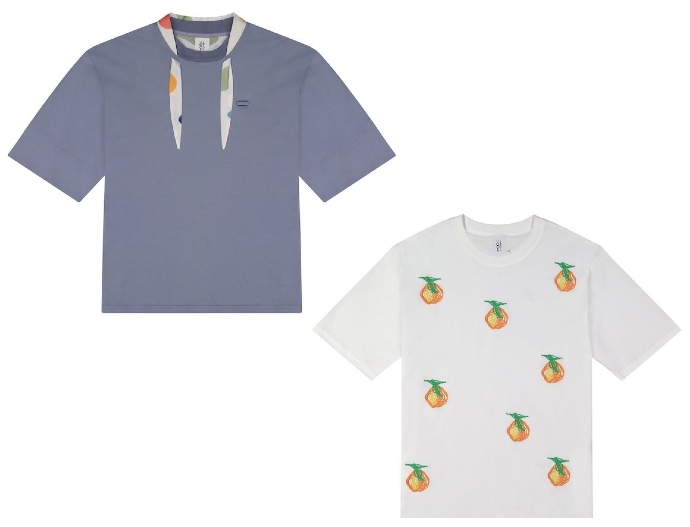 What it is: T-shirts are wardrobe staples, especially when the weather turns warm. T-shirts featuring tangerines and attached neckpieces that you can tie or let hang at your chest are less staples... but maybe they should be.
Why we want it: Solid tees will never go out of style, but add one or two unexpected styles to your closet, and you can look better than you have to all summer long.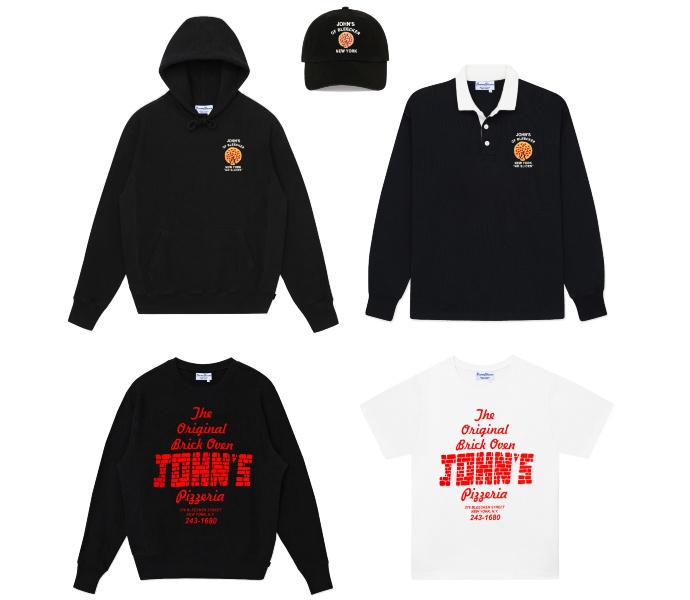 What it is: Rowing Blazers is known for its creative collaborations with entities from the NBA to Slim Aarons. Now, they've partnered with iconic NYC pizza joint, John's of Bleeker Street, for a capsule that includes a rugby shirt, a hoodie, a crewneck, a tee and a hat, each sporting a throwback version of John's logo.
Why we want it: John's pizza is as famous as its "no slices" rule. And it's rare that one gets to wear pizza on a well-made rugby shirt.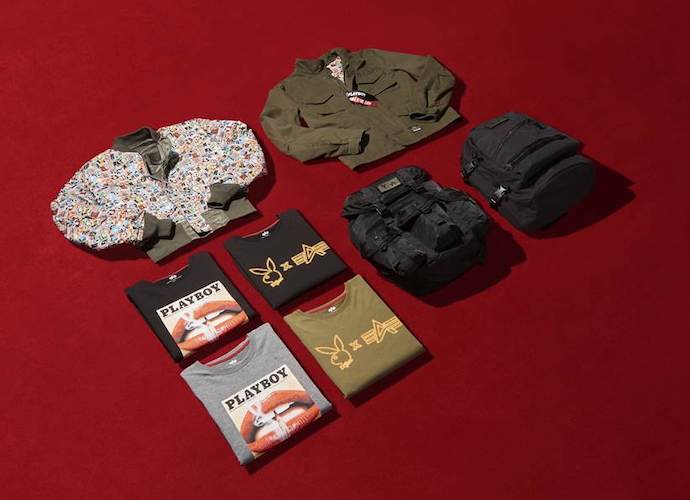 What it is: The military heritage brand Alpha Industries has once again teamed up with Playboy for a limited-edition capsule collection. This time around, you'll find a flight jacket and field coat, plus two tees and a couple backpacks.
Why we want it: Both brands have roots in the military (actual gear on one side, and Operation Playmate on the other), so it just makes sense.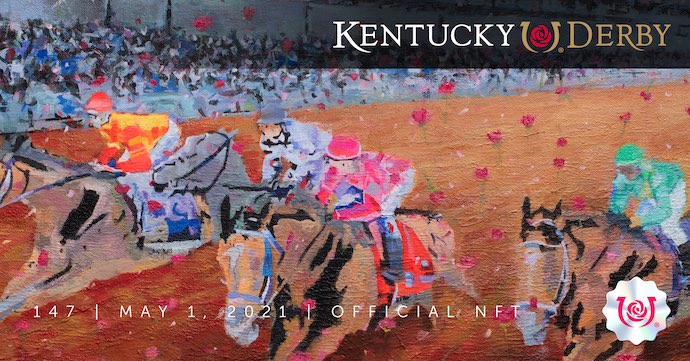 What it is: If you have an affinity for horse racing and have been curious about NFTs, here's a chance to combine them. The first Kentucky Derby NFTs just launched and include julep glasses, art and the official post position of the 2021 race, each available in a limited quantity.
Why we want it: Consider these blockchain-backed digital collectibles one more accessory for the Derby experience, right alongside your Mint Julep and seersucker suit.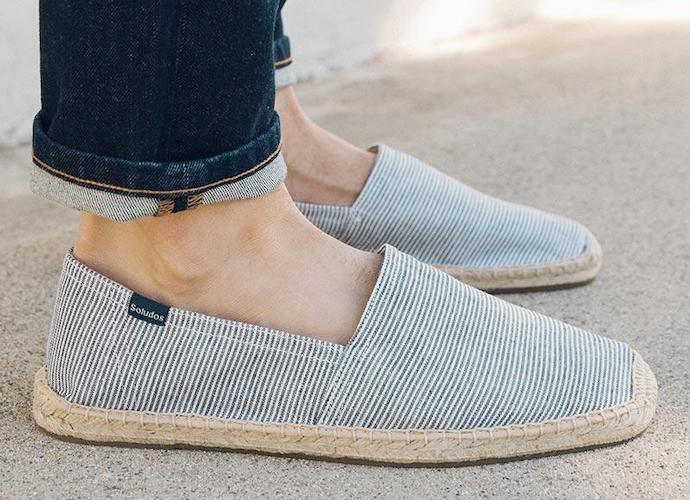 What it is: When you need a summer shoe that's not a sandal, espadrilles are the answer. The classic Soludos Dali slipper is cool, comfortable and casual, perfect for wearing with shorts, jeans and chinos.
Why we want it: Patio lunches, Memorial Day barbecues, trips to the beach... these are things that will be happening soon, and each is a fine time for espadrilles.