If you're going to Maine, you're going to eat some lobster.
Those are the rules.
But it's rare that you find a hotel celebrating the delicious crustaceans at every turn.
Now, you have. The Boathouse Waterfront Hotel in Kennebunkport, Maine, has just launched The Maine Lobster Suite, a particularly lobster-y experience that's available to book now for stays between May 26 and October 3.
The hotel is situated just a short walk away from the rows of working marinas. It's also part of the Kennebunkport Lobster Roll Trail, where you can eat your way through 18 delicious lobster rolls at local restaurants. So, you can't beat the location.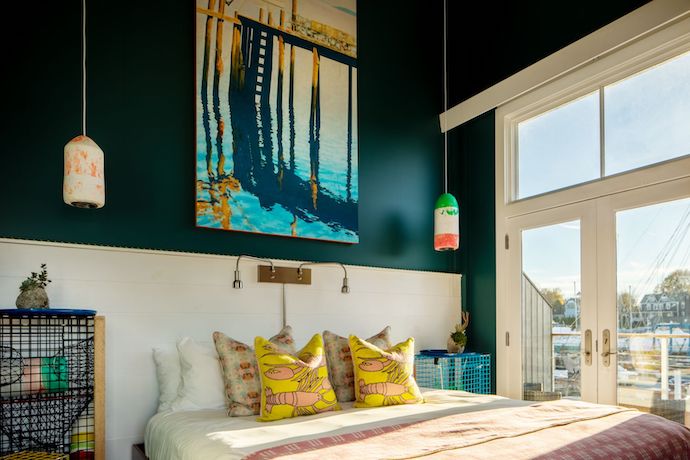 The Maine Lobster Suite occupies a corner room and has a king-size bed, a modern bathroom, a sitting area, two riverfront balconies that look onto the water and Dock Square, and all the coastal motifs and crustacean-themed accents you hoped for. We're talking about lobster pillows on the bed and lobster paintings on the walls. Custom-built lobster traps serve as rocking chairs and end tables. You can even step into a pair of bright-orange fishing bibs, just in case you want to pull your lunch from the water. But, don't worry, this place will be happy to serve you food.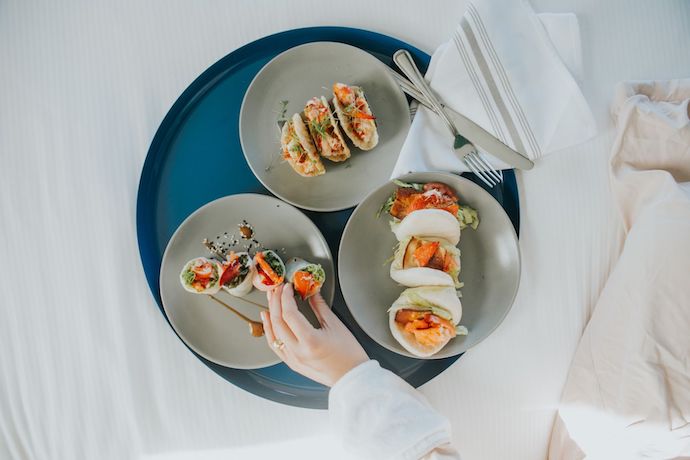 The special lobster menu features Lobster BLT Bao Buns, Lobster Grilled Cheese, Lobster Flatbread and even a special seafood-laced Bloody Mary. There's a lot going on here, but there's still more. The full Maine Lobster Experience includes:
A three-night stay in The Maine Lobster Suite
Blue Lobster Chardonnay and a cheese board waiting in your room upon arrival
Shore Dinner for two at The Boathouse Restaurant
The secret "Blue Lobster" menu, curated by Chef John Shaw, that features lobster-centric dishes available for room service
Two tickets for the Rugosa Lobster Cruise
A Lobster Bake from Cape Porpoise Lobster Co. shipped to your home, so you can continue your Maine experience even after you leave
This sounds like a great way to spend a few days this summer.
Provided you don't have a shellfish allergy.