In the modern zeitgeist, few categories produce more interest, personal style and fandom than cars and sneakers.
Both are steeped in history and design, and each has a thriving secondary market to complement constant innovation.
Also, they're cool.
Nera has managed to merge the two obsessions into a new shoe brand. And now, after more than three years of development, they just debuted their first line of sneakers.
The company was founded by James Yip and Lucas DiPietrantonio, who were inspired by the century-old tradition of handmade Italian shoes and a deep appreciation for classic race cars.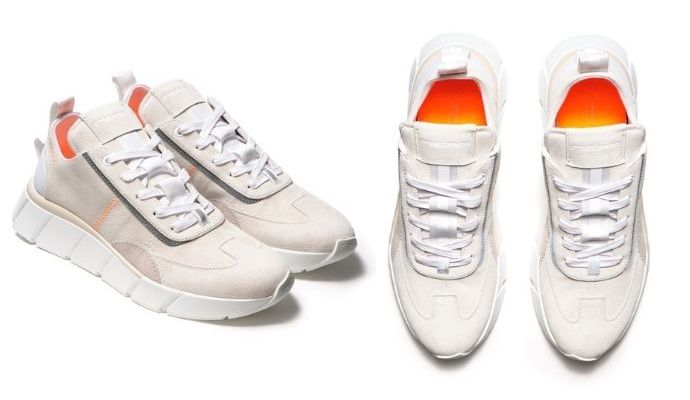 The first drop is the Model One, a series of four sneakers. The Fang is sharp and dark. The Montana counts Tony Montana (yes, Mr. Scarface himself) as a muse, along with cruising the open roads of the eponymous state. The Marmo is an earthy-looking number named for a metamorphic rock. And the Mojave has a real desert vibe.
Each features 100% Italian lamb suede with zigzag stitching, while neoprene deconstructed heels and ortholite leather insoles bring additional comfort, breathability, and flexibility. All that leads to a luxurious look and feel, but these are still sneakers, meant to be worn and walked in.
Product drops will be highly-limited and never reproduced. Made in the Abruzzo region of Italy, each sneaker is carefully thought out before undergoing a 48-hour assembly process put together by 24 different craftspeople. Each style is one of only a few hundred, and once it's gone, it's gone.
So, if you see something you like, be sure to snatch it up before the next guy does.
Otherwise, you won't be able to experience the feeling of wearing exotic lamb suede race cars on your feet.