Brad Pitt is a stylish man. This is irrefutable.
But his style is hard to pin down beyond the word "effortless," which gets thrown around a lot.
Sure, he looks dapper in a tux, but he also looks great in jeans and a worn T-shirt—hell, he'd probably look good wearing a pillowcase or one of those old-timey barrels.
So, if you want to dress more like the iconic actor, you might as well go straight to the source.
The BP Collection is a new collaboration between Pitt and Brioni, the Italian menswear label. It features seven pieces, including a suit, cashmere polo, car coat and a sport jacket, plus a shawl-collar evening jacket with matching trousers and a white cotton dress shirt.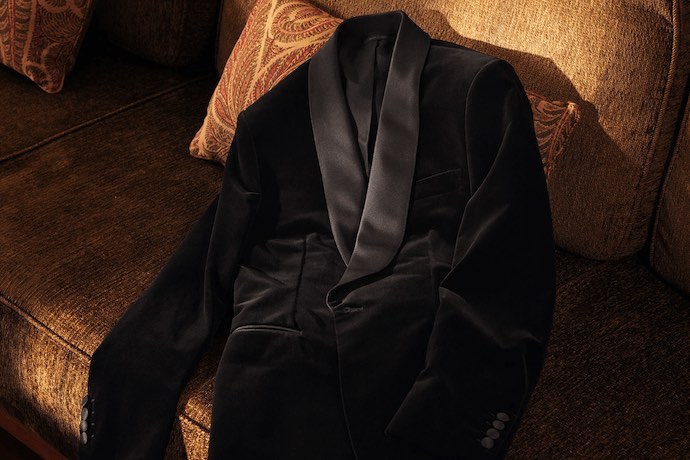 Pitt is already the brand's ambassador, and he's been seen wearing the label on red carpets and elsewhere, so it all fits. And the evening pieces are modeled after what he wore during the 92nd Academy Awards ceremony, when he took home a prize for his work in "Once Upon a Time in… Hollywood."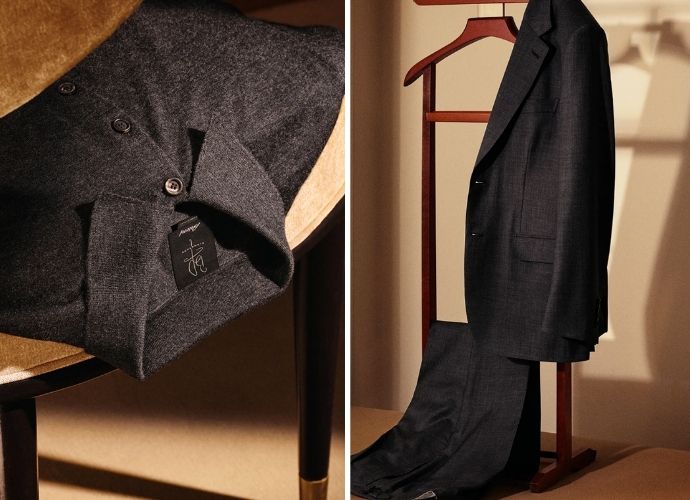 Each piece is meant to embody Pitt's simple style. Everything is made with high-quality materials and is easy to combine with other items in the collection. Those items are not cheap, as you might imagine. But inside each of the collection's pieces, you'll find a label featuring Pitt's signature, so that's a nice bonus.
Though you probably won't get much for it on eBay.