Pharrell Williams brought you the Neptunes and N.E.R.D.
He gave you "Happy," a song that you still can't get out of your head.
And now, the ageless wonder is offering you a place to lay your head whenever you're in Miami.
The just-opened Goodtime Hotel is a collaboration between Williams and nightlife mogul David Grutman. It's open now on Washington Avenue, just a Mojito's throw from South Beach.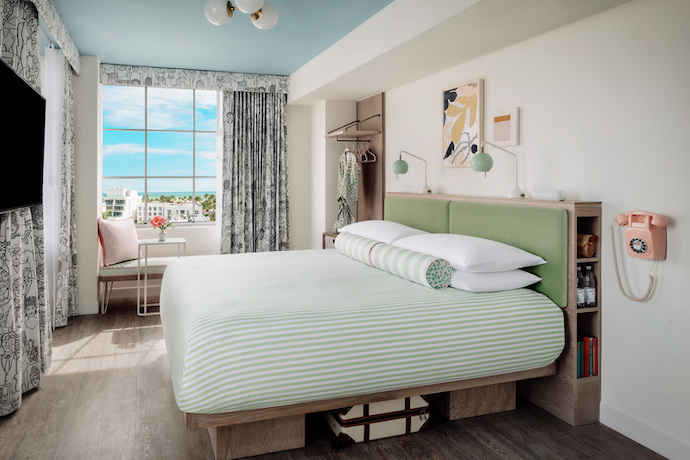 The colorful seven-story hotel has 266 stylish rooms set across a property that also features a lobby cocktail lounge, a large third-floor pool deck, an indoor/outdoor fitness center with Peloton bikes and other training systems, and a tranquil library where you can sink into a chair and read a book—or stare at your phone. There's also 45,000 square-feet of retail space, so there's a lot going on here.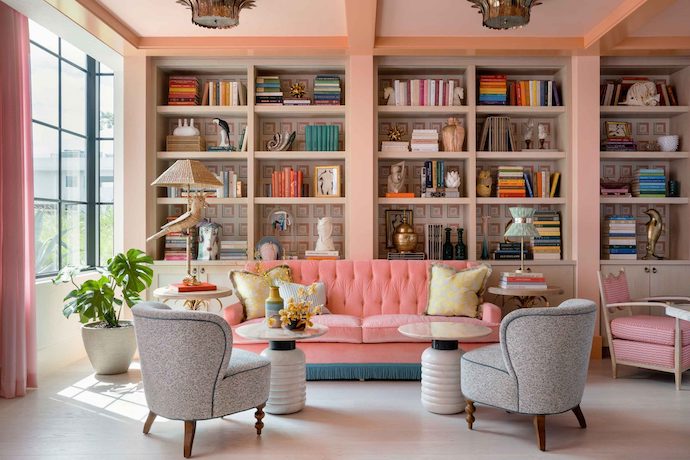 The guest quarters range from modestly sized queen rooms to spacious one-bedroom king rooms with ocean views. All sport light wood accents, mint greens and pale pinks.
Strawberry Moon is the main restaurant, and it serves Mediterranean plates, like za'atar-spiced fried chicken and Turkish-style pizzas. The adjacent pool is tiled in broad stripes and divided by a runway of palm fronds, while shaded bungalows and cabanas are ready to accommodate you and your drink order. There's also a cafe serving local coffee, fresh juices and light snacks.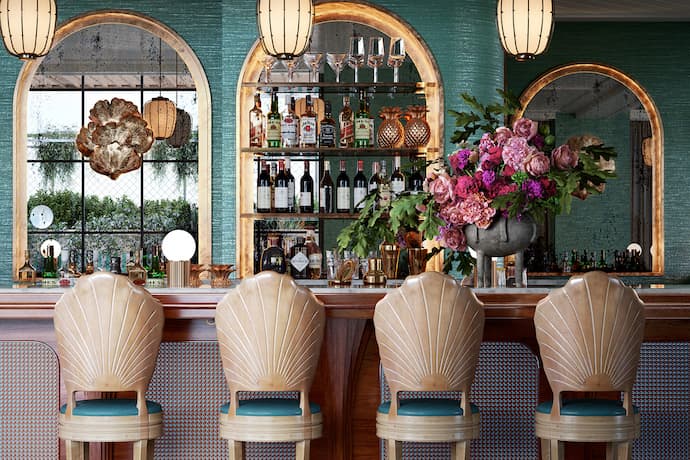 Williams says that being inside the hotel is like being inside a Wes Anderson film.
So, there's a good chance Bill Murray will be there.