Hertling has been making handcrafted trousers in Brooklyn since 1925, and they've outfitted the lower halves of countless men during that time.
This past year has hit many small manufacturers hard. Hertling is no exception. So now, they're asking for help... by offering you one hell of a deal.
Through March 31, the brand is offering its core style, the Cotton Stretch Chinos, at wholesale prices. That's your cue to score some great pants for a lot less money than usual—$128 instead of $228.
The chinos are available in a limited supply, with five colors, two fits and lots of waist sizes. At the end of the pre-order period, production will begin, with all orders set to ship out by May 15. So, sure, you have to wait a little longer than usual, but when you're saving $100 per pair, the wait is worth it.
The crowdfunding campaign is meant to fortify the company after a tough year and also to bridge the gap financially as they move factories from New York to Fall River, Massachusetts. Rather than changing to a cheaper production model or moving their operation overseas, they're kindly moving just 200 miles up the coast.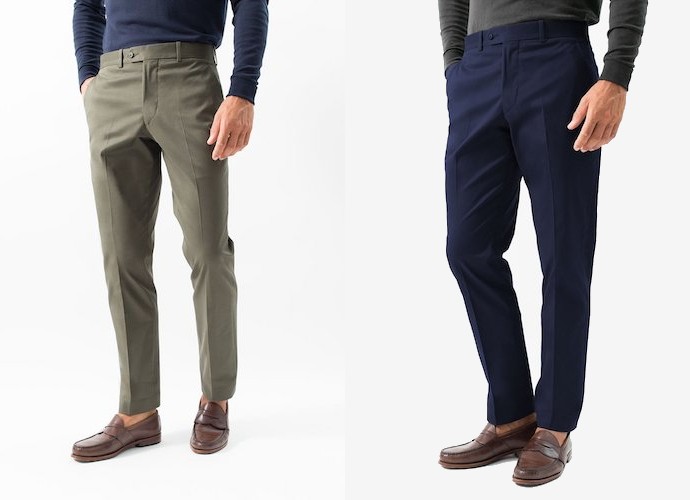 CEO Justin Christensen noted that it's an expensive and difficult transition, but one that will secure the longevity of the company. Many employees are also making the move. "We don't take this lightly, and we understand the challenges involved, that's why we are petitioning for your help," he said.
So, they get some upfront funds to support the transition, and you get great pants at a significant discount. It's a real win-win scenario.
And hey, as long as society dictates that you must wear pants, you might as well wear some good ones.