Some shoes are just shoes.
You wear them and forget about them.
Other shoes are coveted icons, the product of rarity, lineage and cultural status.
These fall into the latter camp.
Because these 50 sneakers are part of the "Scarce Air" collection, a tag-team effort between Sotheby's and Chicago sneaker store English Sole. The collection includes some of the rarest and most desired Nikes ever produced, and they're all up for auction right now, with online bids accepted through March 29.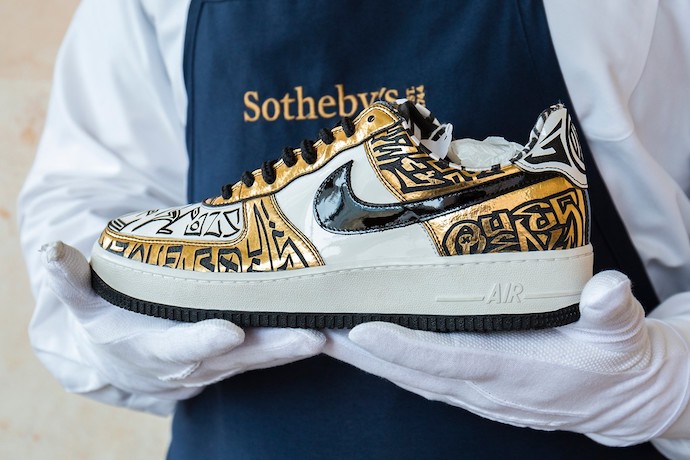 The sneakers represent an impressive assemblage of influences from music to sports to design. There's the Nike Air Force 1 Entourage x Undefeated x Fukijama Gold, which was created in 2009 for an episode of HBO's "Entourage."
There's a pair of Air Jordans designed for Usher, and others designed for Eminem and Travis Scott. There are plenty of retro styles and colorways that you're unlikely to find on the person next to you. There's also a pair of former NBA star Ray Allen's kicks that look like a mashup between basketball shoes and the boots of an Elvis impersonator—but, you know, in a good way.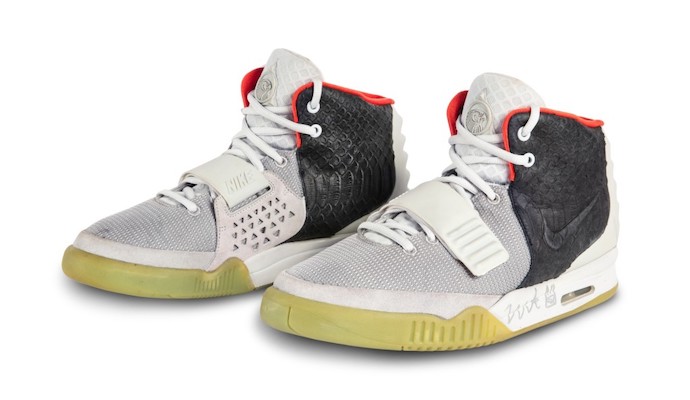 Also noteworthy is the very rare Air Yeezy 2 in the "Mismatch" colorway, a style that was never even put into production. The pair was signed by Kanye himself, which probably counts for something.
Anyway: lots of nice shoes here. Sure, many of these would look great on your person when you're playing basketball or out to dinner.
But, considering that some cost as much as a car and appreciate like rare artwork, you might prefer to keep them behind glass.