Commercial space flight is getting a little bit closer every day.
But it still begs the question: Once you're in space, where do you go for spa services, concerts and a quick workout before your five-star dinner?
Now, there's an answer.
Voyager Station is poised to become the world's first luxury space hotel.
Naturally, this isn't happening overnight. The company behind the project—Orbital Assembly, a space construction company—hopes to welcome visitors as early as 2026. A lot has to happen before then, so if you want to invest in the project, you can do so via the website. But if you're just interested in visiting the finished product, you can reserve your spot for a to-be-determined date in the future.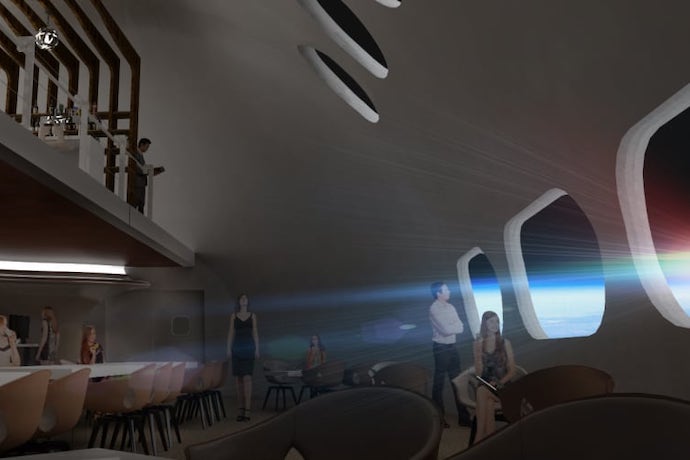 The hotel will accommodate 280 guests and 112 crew across luxury villas, suites and common areas. Artificial gravity will keep your feet on the ground as you move about, and beds and bathrooms will be similar to terrestrial hotels. So, it's a big upgrade over the typical space station conditions of zero-gravity and sleeping bags strapped to walls.
Voyager is building all the amenities you expect from a luxury hotel, including a spa, gym and top-notch restaurant. Since you can't leave the property, there will also be an on-site entertainment venue for hosting concerts and other live performances. Well, you can't leave the property in the traditional sense, but you can embark on a space walk. That's your chance to commune with the galaxy while wearing a space suit and enjoying the fresh air (minus the oxygen) during a zero-G stroll outside.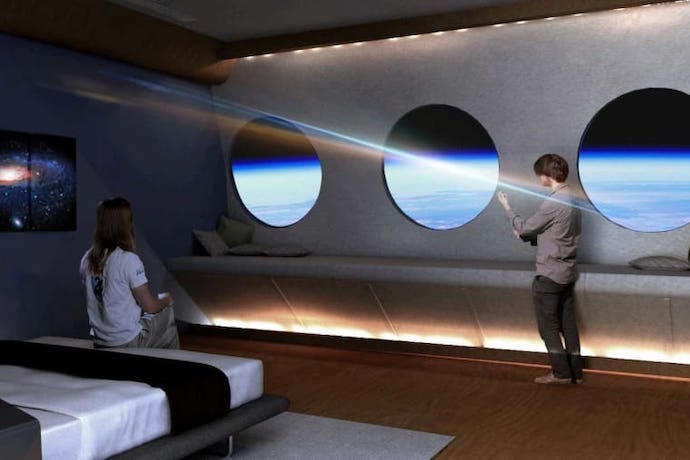 Obviously this hotel isn't like other hotels—not only because it's located in space, but also because you'll have to take a shuttle to get there. So, before that, you will need to undergo some safety and protocol training.
Fortunately, you've got a few years to work on that space body.