There is a time and place for collared shirts, tailored suits and dress shoes.
Most of us just haven't had the occasion to wear such things for about a year.
Which makes T-shirts, hoodies and other comfortable, everyday basics worth their weight in gold. Or at least cotton.
So here's a new option for outfitting yourself in exactly that.
Leovici is a recently launched, family-run operation with a background in sports and style. They're making hoodies, pullovers, tees, polos, hats and face masks in a variety of colors using high quality materials. And everything is online now for your perusal.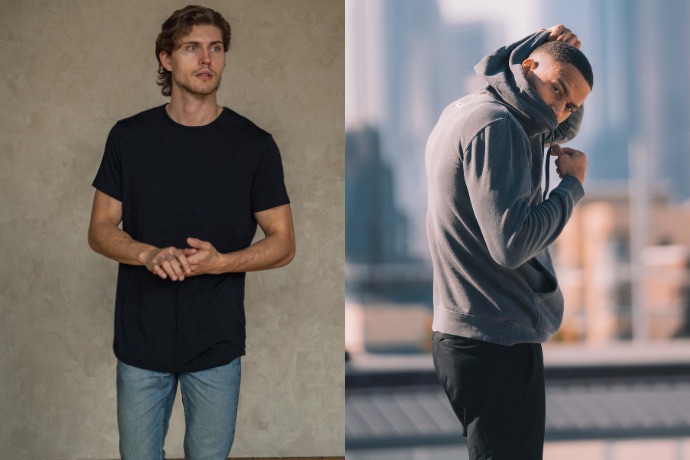 Co-owner Brent Wheatley played minor league baseball in the Miami Marlins system. His dad, Bob, was the owner of the golf brand Travis Mathew. And Bob's dad was an original board member at Nike. That sports background translates to performance materials baked into each item.
The hoodies are reinforced at the shoulder, armhole, neck, waistband and cuffs, and the hood is double-lined for added warmth and protection against the elements. The T-shirts are made from super-soft 90% MicroModal and 10% Spandex, so they move with you. And the 100% cotton polos look the part, whether you're on the golf course or going to dinner.
And, in the event that you do need to spruce up for a special occasion (like, going into the office), they also make a couple dress shirts. Each is made from lightweight, moisture-wicking, wrinkle-resistant fabric with four-way stretch, so you'll be covered whether you're sitting at a desk or running to the train.
Or hoisting beers after a long day of doing both.