The golden age of train travel was a magical time.
Well-appointed coaches were looked after by buttoned-up staff. Meals included food you actually wanted to eat. And the all-you-can-drink bar served tequila flights as you rolled through gorgeous agave fields.
Those were happy times. Better times. And it seems like only yesterday...
Because it was. After some understandable pandemic-related delays, the Jose Cuervo Express is up and running once more, shuttling passengers between Guadalajara and Tequila. And now, there's a luxurious new car to acquaint yourself with.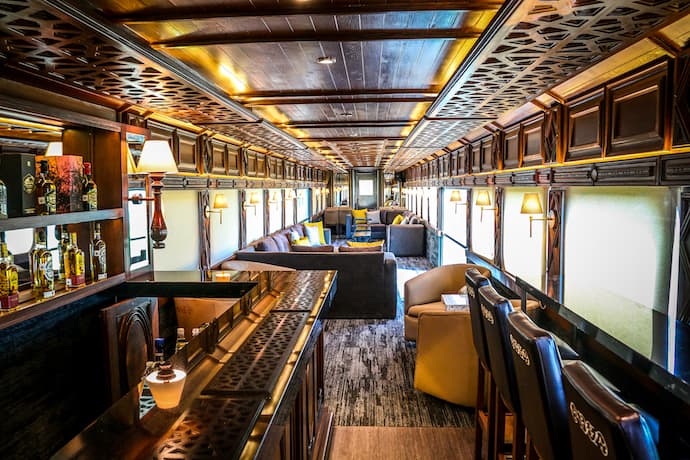 Dubbed the Elite Wagon, the wood-paneled car has large windows and prime views of the passing landscape. It accommodates 37 people across multiple spaces, including two lounge areas and private tables. There's a bar, which is good news. But it's an open bar, which is great news. That's where you'll go for specialty cocktails and regional snacks.
The 11-hour trip also includes an agave harvesting demonstration, a tour of the Mundo Cuervo facilities and time for lunch. But the real bonus is the expert-led, on-train tasting of the Reserva de la Familia lineup, in which you'll sample three of the brand's highest end tequilas.
So, it's a lot different than your typical commute through the city. Well, probably.
We don't know what's inside your travel mug.