If ever there were a perfect time for a hot, comforting bowl of noodle soup, it would be now.
And also later.
Because there's never a bad time for ramen.
But sourcing bowls from anywhere but your local shops can prove difficult. So, to broaden your noodle horizons, Ramen District has partnered with some of the country's finest ramen joints to ship their wares nationwide. You can browse the website, select which ramen you want to try (don't be modest—try more than one) and it will show up at your door a few days later.
For now, Southern California-based Ramen District is partnering with eight area restaurants like Tsujita, the famous tsukemen shop in LA, and Tatsunoya, the from-Japan restaurant with locations in LA and Pasadena. More will be added to the platform.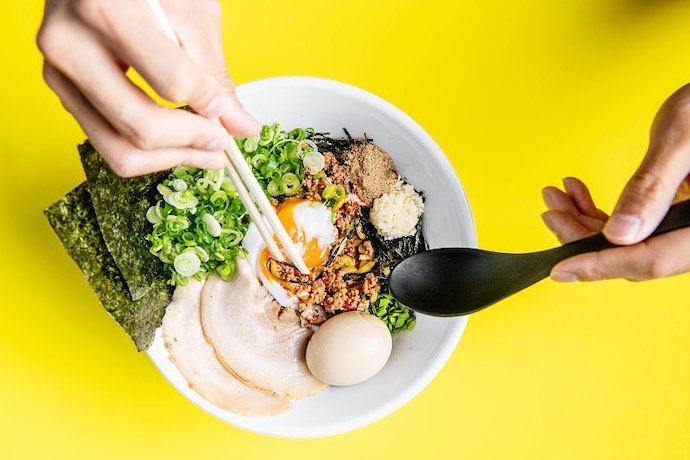 Each restaurant cooks and freezes batches of their ramen in airtight, vacuum-sealed packages to keep the broth, noodles and toppings fresh. Order your favorite dishes like spicy miso ramen and tonkotsu ramen, or get the Sampler Box, which includes a taste of four different ramens from four different restaurants.
When your box arrives, you'll find instructions for bringing all the ingredients back to life. You will simply immerse the soup base, veggies and meat in boiling water and cook the noodles as instructed. Everything will be ready to eat in just a few minutes.
The website also offers a few extras that you can add to your order, like gyoza, green tea and a noodle strainer.
Everyone needs a good noodle strainer.