For centuries, people have been drying and curing meat to preserve it.
One result of that practice is jerky, the tasty, chewy snack that's typically reserved for camping and road trips.
But don't sleep on biltong, a fresher and often healthier dried meat that hails from South Africa. (No, you don't have to leave the country to get it.)
New York Biltong is the new West Village storefront that's offering all manner of South African delicacies. If you're in the area, swing through. For everyone else, you can purchase their goods online.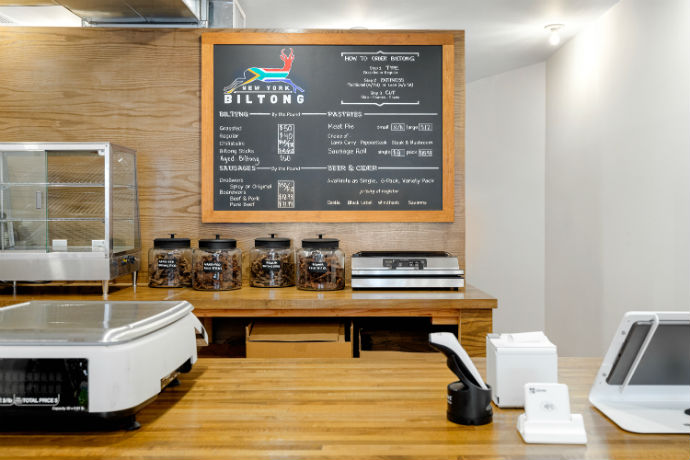 Biltong dates back about 400 years, when it was first created by indigenous peoples of South Africa, eventually being modified with vinegar and spices by Dutch immigrants. The iconic snack is typically made from beef that is seasoned and then hung to air-dry and age.
Owners Brittney Brothers and Cameron St. Luce are behind the operation. They're using all-natural, grass-fed beef along with family spice recipes and curing techniques that have been perfected over four generations. Everything is sugar- and chemical-free. That all results in meat that is lean, tender and flavorful, absent any of the cloying sweetness or unnatural texture you find in a lot of commercial jerky.
In addition to biltong, they're also selling South African sausages. Droëwors is a spiced beef sausage that's naturally cured and hung to air dry, similar to biltong. And Boerewors is a farmer's sausage made from minced meat and seasonings and sold in one-to-two pound coils.
They've also got homemade meat pies, sausage rolls, chutney, chocolates and tea, as well as usually hard-to-find South African craft beers and hard ciders.
So, all the makings of a party.