Alexander Kraft is the CEO and owner of Sotheby's International and Realty France-Monaco.
So, if you're in the market for a home befitting of a Bond villain, he's your guy.
But he's also an international style icon.
So if you're in the market for an unstructured cashmere jacket or linen pants, he's your guy for that, too.
Especially now that he's launched Alexander Kraft Monte Carlo, a new collection of timeless menswear that's available online. Inspired by the bespoke pieces that he likes to wear (and model on Instagram), everything is made in Italy using high-end European fabrics.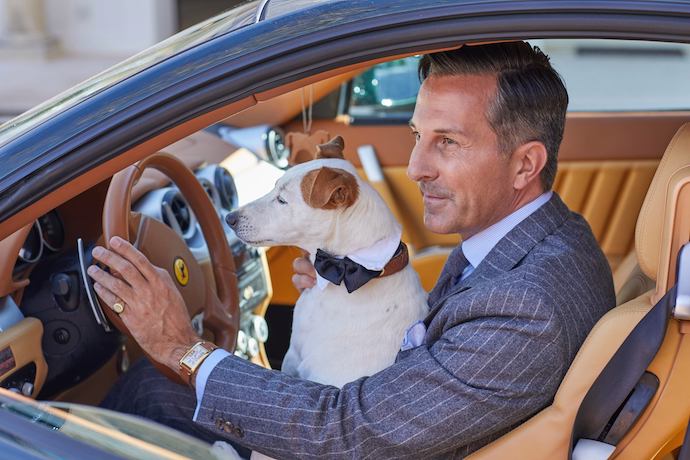 Kraft knows that not everyone can afford to dress like him, so he created the collection with the goal of making good style more accessible to the guy who wants to look good, but does not want to sell an organ to afford a handsome sweater.
The tightly curated collection features items across multiple categories, including shirts, trousers, blazers, overcoats and shoes. The pieces would not look out of place at a polo match or stepping off a private plane, but they're comfortable and functional and work just as well if you're at a bar or stepping off a commuter train.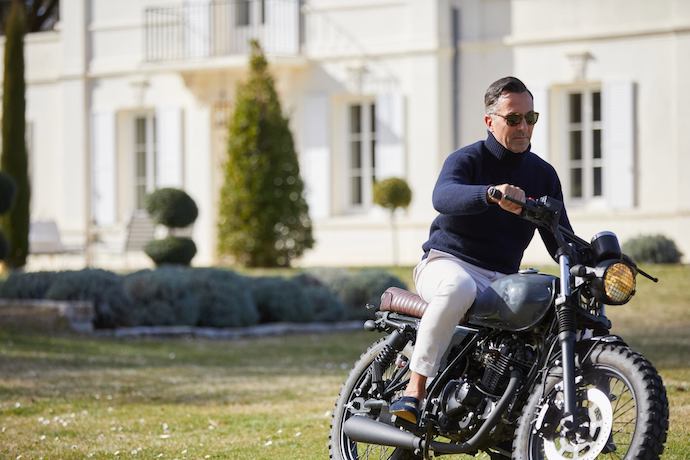 Kraft is currently working on a new line of casual, affordable basics that can be mixed and matched, so keep an eye out. It will include jeans, chinos, polos, cashmere crewneck sweaters and even sweatpants—well, his version of sweatpants.
Not the worn-to-hell ones with the hole in the knee that you've got on now.