Ending the day with a glass of wine is a proven method for winding down with a little comfort and civility.
Especially now.
Ending the day with a glass of wine following an afternoon of wine tastings, spa treatments and nature walks is less necessary.
But it's appreciated nonetheless.
And it can be accomplished at Montage Healdsburg, the just-opened resort tucked into 258 acres of Sonoma wine country. It's where to go when you want to feel like you're far from home without crossing international borders.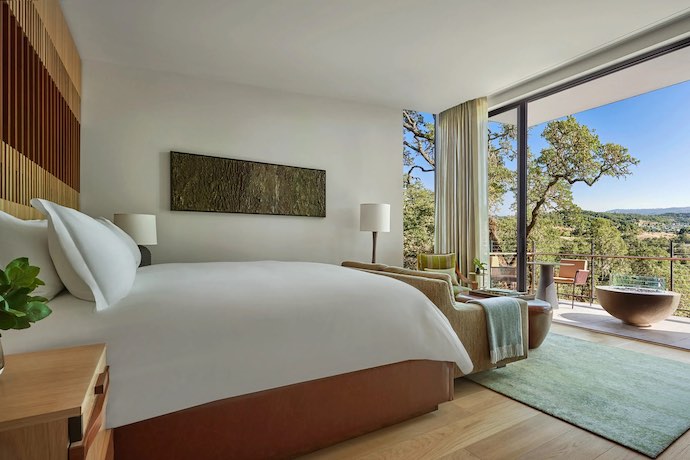 The hotel has 135 bungalow-style rooms and suites dotting the landscape, each sporting a spacious balcony or deck. Rooms start at 600 square-feet, with floor-to-ceiling windows, walk-in showers, day beds and fire pits, while the suites offer additional space in open layouts or one-bedroom configurations. The crown jewel is the three-bedroom Guest House, which features a large separate living room, a fully-equipped kitchen, a courtyard with a fireplace and an outdoor hot tub.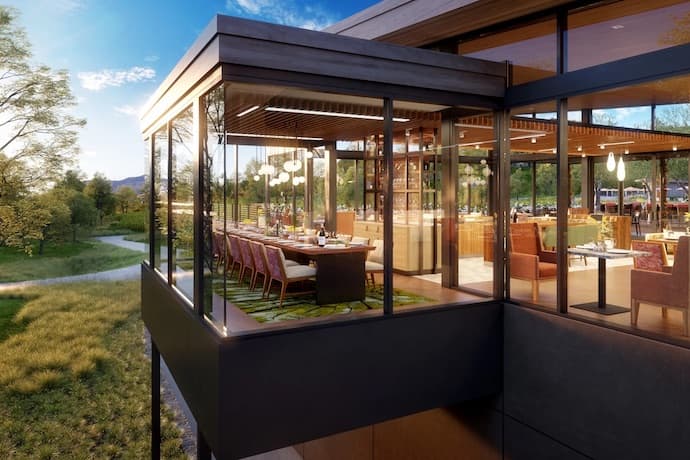 You can't stay in your room forever. Venture out to visit the secluded spa elevated above the grapevines for a range of treatments. Head to the fitness center or yoga garden for some restorative movement. Or just park yourself by the pool when the weather's nice enough, and top up your vitamin D while slurping down fresh oysters and cocktails.
The on-site restaurant is cooking up a menu of French-influenced California cuisine, and the standalone bar is stocked with bottles, so you can sample anything you missed while out wine tasting.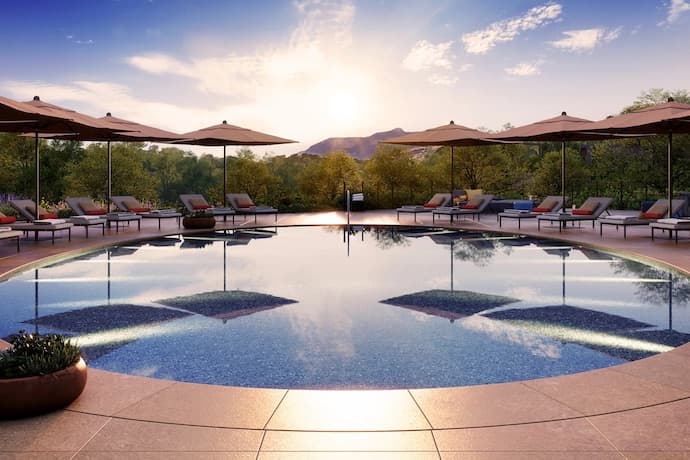 After all that, the idea of going home is depressing. So, if you're in the market, you can make this place your home. The property has 25 four-bedroom houses ready to go, plus 15 secluded homesites waiting for you to make one your own. As you'd expect, they aren't cheap.
But the fresh air and scenery are included.