For many people, winter travel involves escaping to a sunny locale, lying on the beach and sipping umbrella drinks.
Others prefer to semi-embrace the winter weather and go skiing or snowboarding before adjourning to their cozy hotel and sipping hot cocoa around the fire.
And then there are those who dive head first into the elements and stay in a damn igloo.
This is for those people. And, considering the current travel climate, hiding out in an igloo seems like a good way to go. So to assist with all your snowy escapades, whether it's viewing the northern lights or dining beside a mountain, here are six igloo hotels to visit this winter. (Bring a jacket.)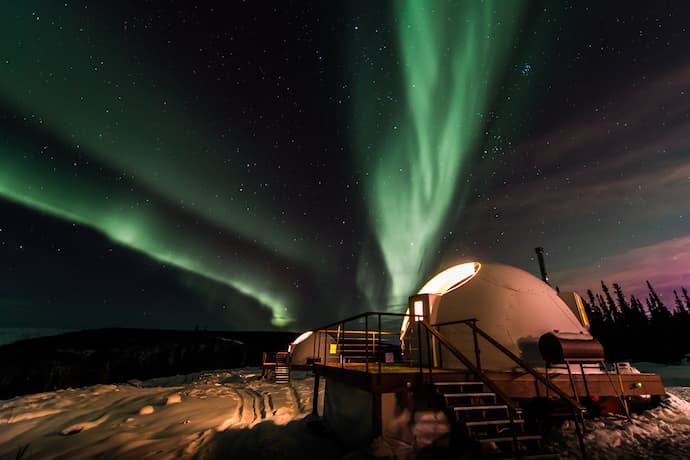 Borealis Basecamp
Fairbanks, Alaska
With 16-foot clear roofs that let in plenty of natural light, you can take in the picturesque views without leaving your bed. The fiberglass igloos are similar to those utilized by polar expeditions and research stations, and the on-site restaurant serves three square meals per day inside a craftsman-built yurt.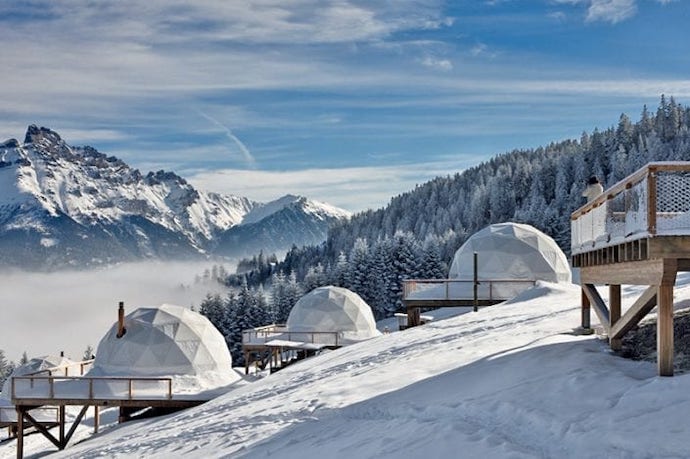 Whitepod Hotel & Restaurant
Monthey, Switzerland
These geodesic, energy-efficient igloos are perched in the Swiss Alps. Choose from a variety of different rooms, from cozy pods with pellet stoves to spacious suites featuring Japanese baths. Whichever you go with, you'll have unfettered views of the surrounding mountains.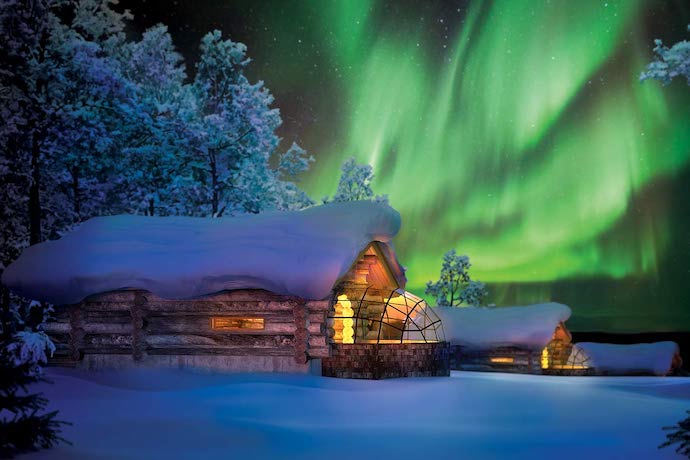 Kakslauttanen Arctic Resort
Saariselkä, Finland
Located 150 miles north of the Arctic Circle, Kakslauttanen gives you options. Stay in the snow igloo, and you can huddle for warmth with your companion inside a down sleeping bag. Book a glass igloo for the best views of the northern lights. Or try the kelo-glass igloo, which merges a log chalet with a partial glass dome.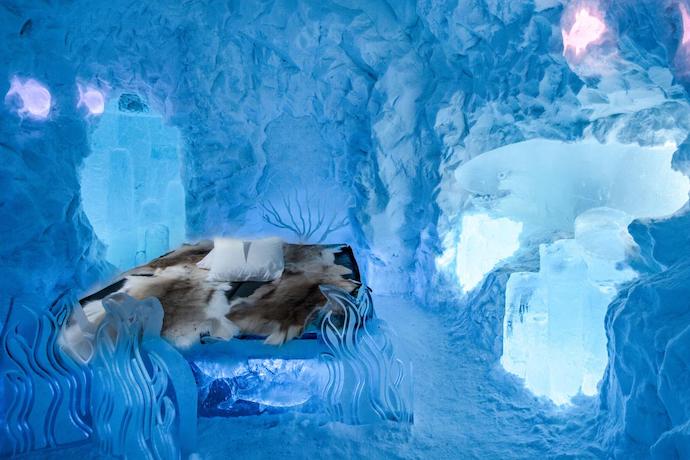 Icehotel
Jukkasjärvi, Sweden
The Icehotel is built each year and opens in the winter with 15-20 standard rooms and a dozen art suites, which feature unique decor and hand-carved designs. The Icehotel 365 is a permanent structure with an art exhibit and bar, both made of ice, of course.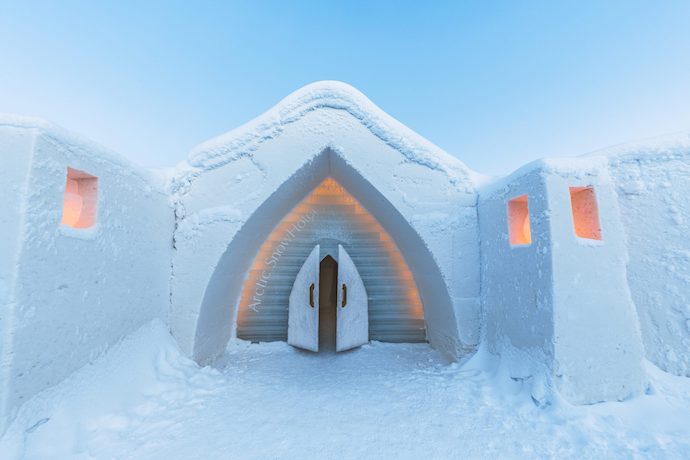 Arctic SnowHotel & Glass Igloos
Sinettä, Finland
This snow hotel sits near a lake and is freshly carved each year for a different appearance. After dinner at one of the on-site restaurants, you can retire for the evening with a sleeping bag and reindeer fur. If you want a better view of the night sky, the property's glass-roof igloos are in prime position to see the Aurora Borealis.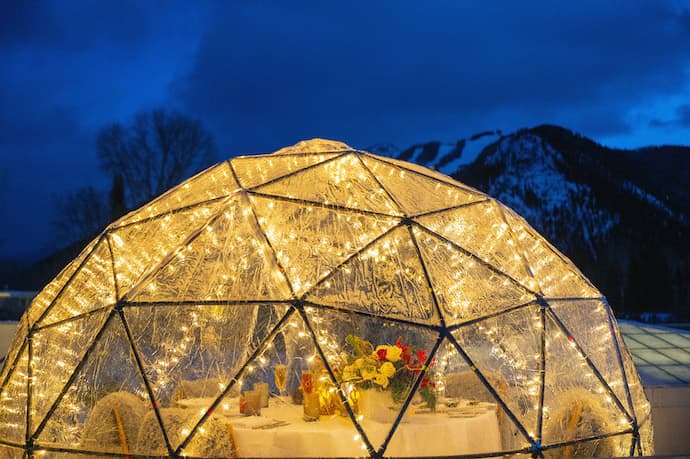 Plato's at Aspen Meadows
Aspen, Colorado
Aspen Meadows is an artsy resort tucked away on 40 acres in Aspen's secluded West End neighborhood. It's home to Bauhaus-inspired suites, Plato's restaurant, the Aspen Institute think tank and, now, two heated igloos. The clear structures host up to six people and can be reserved for private dining, so you can refuel after a long day while looking onto the nearby mountains.