There are a lot of reasons you may want to build a small domicile.
Maybe you need a quiet space in your backyard after a year of feeling crowded at home.
Maybe you want a remote retreat in the woods or on the edge of a precipice where no one can find you.
Either way, bonus points if your hideout is warm, promotes health and is teeming with minimalist Scandinavian design.
The Backcountry Hut Company, makers of many versatile outdoor dwellings, has just launched the free-standing System S Sauna that takes its inspiration from Nordic culture. Consider it your personal après ski warming hut, make it part of your wellness routine, or just throw one in your backyard for a little well-deserved tranquility.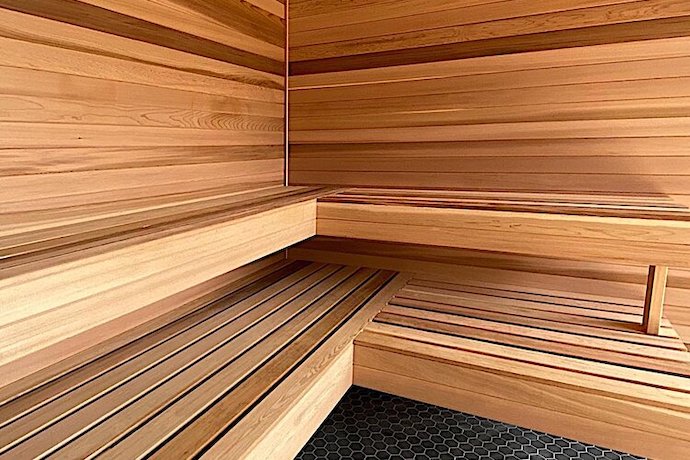 The 8x10 sauna is lined with cedar and sports a two-level bench inside that comfortably seats six adults. But feel free to keep it all to yourself.
The structure is built to withstand extreme weather conditions, and the internal heating system will keep you toasty in even the harshest winters. Sit back, relax, and enjoy the view outside the large, double-glazed window while the dry heat envelops you.
Of course, this isn't an interrogation room. So the outside world (deer, squirrels, nosy neighbors) can also see inside that window.
You've been warned.