There's a greater than zero chance you've looked into moving to Canada at some point within the past few years.
Well, you still need some paperwork to make that official. But for now, you can take a nice stroll to the border and drink beer along the way.
The newly unveiled Empire State Trail is ready for you. It spans a total of 750 miles from New York City through the Hudson Valley up to the Canadian border, and from Albany to Buffalo. Seventy-five percent of the route is comprised of scenic off-road trails perfect for walkers, runners, hikers, cyclists and snowshoers, so you'll get plenty of exercise as you slowly make your way to the border.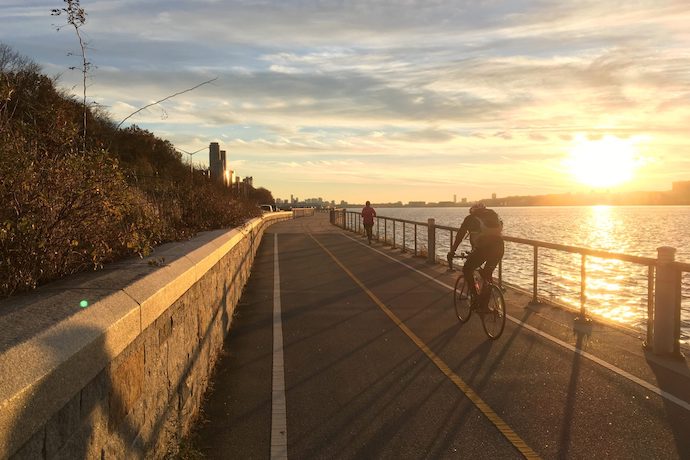 We understand if now seems like the right time to go for a long walk or bike ride. But the trail will be open year-round and it provides great access to many parts of New York state, including the Hudson and Champlain Valleys and the Erie Canal. Breathe deeply of the fresh air and forget your troubles for awhile.
Of course, all that walking is bound to make you thirsty. So there's also a virtual passport program featuring 200 craft breweries that are situated near the trail. Stop in, get a digital stamp, drink a couple beers, and keep going.
Hydration is key in any strenuous endeavor.