If you haven't yet watched "The Queen's Gambit" on Netflix, you should really get on that.
We'll wait.
...
Now that you've fallen for antihero Beth Harmon and wrapped your head around the fact that chess can, somehow, be riveting, you may want to take your newfound interest to the next level.
The Harmon Room is a "Queens Gambit"-themed hotel room at the 21c Museum Hotel in Lexington, Kentucky, the same city where the show takes place. It just opened for bookings and will remain available through late spring.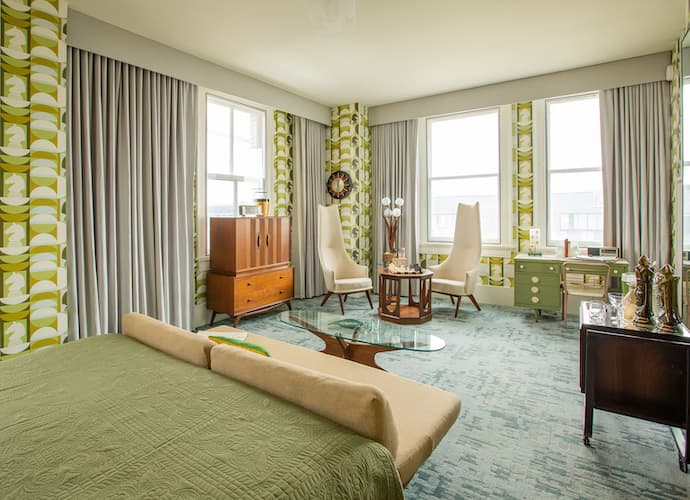 The meticulously designed mid-century-inspired room looks like it was plucked straight from the show. It features period-specific décor, vintage accessories, chess piece wallpaper, chess books and sets and plenty of Instagram-worthy artwork, all sourced from local vendors.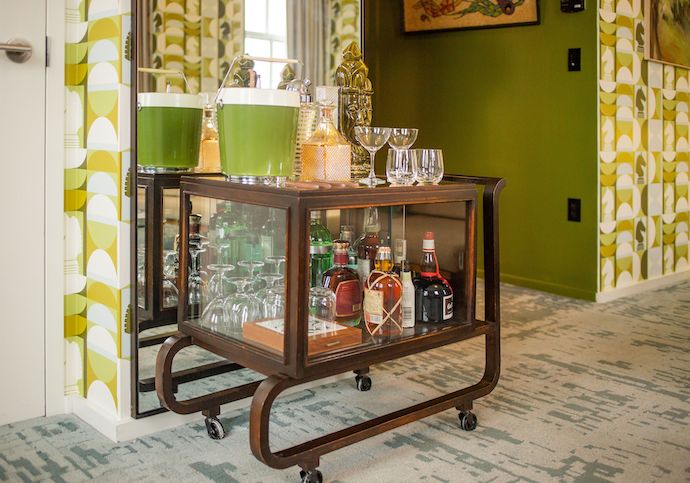 It's the perfect spot to stay if you'd like to explore the city and pop into some of the places featured in the show. Or if you just need a place to crash after chugging wine from the bottle, drinking Gibson Martinis and playing chess all day.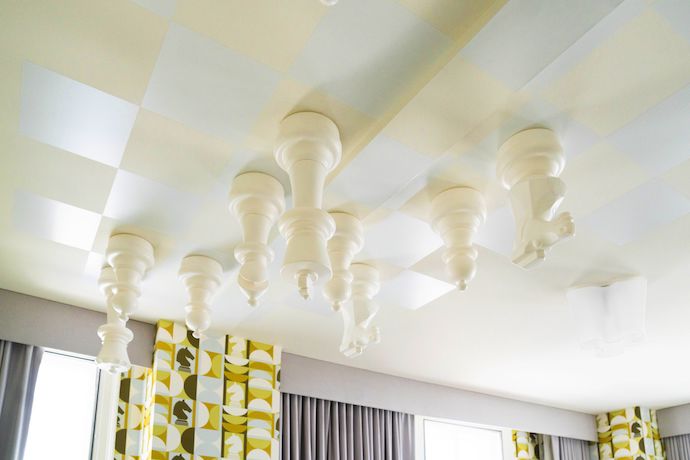 When you settle in for the night, look up. There's an oversized chessboard installation suspended from the ceiling, so you can visualize moves while lying in bed.
Hallucination-inducing drugs not included.