There are plenty of reasons to get away for awhile.
The current state of the world comes to mind. But also: The increasing ability to work from anywhere means that location is often no longer tied to one's job.
So, it really makes you consider whether you want to live through another harsh winter, or continue rubbing elbows with strangers in a crowded city.
If you'd like to leave town for an extended period of time without actually buying or renting a new place, that can be arranged. Hotels across the world are offering deals geared toward remote workers and those who'd like to quarantine in paradise until the vaccine makes life a bit safer. These are five great options conveniently situated in sunny locales. Go for a month, or go for a year.
You might need to check a bag.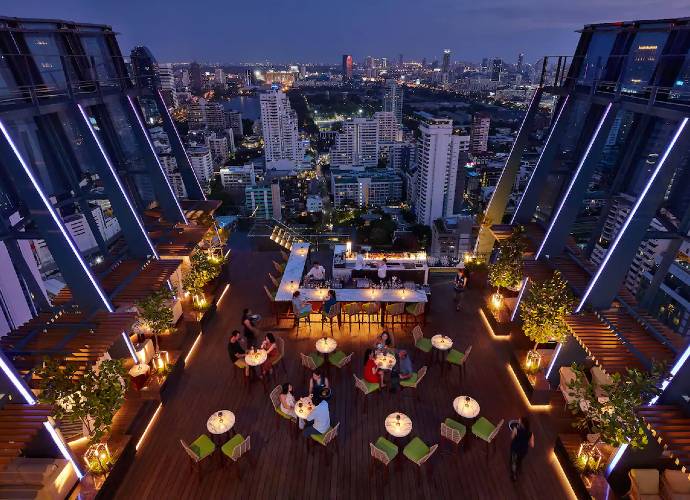 Hyatt Regency Bangkok Sukhumvit
The hotel's just-launched One Million Baht Club lets you (plus a partner and two kids) stay for an entire year for less than $100/night and features some serious perks. Included in that price is a generous $6,600 food and beverage credit, 10 one-hour massages, daily housekeeping and unlimited use of the fitness center. You can also redeem up to 10 nights at sister properties in Ko Samui, Phuket and Hua Hin. It's going to be difficult justifying anything other than taking advantage of this deal. Available now. Stays must begin by April 1, 2021.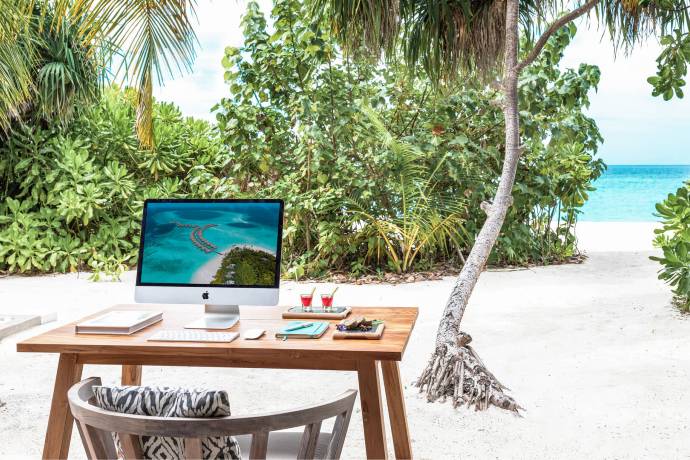 Vakkaru Maldives
The idyllic resort's Work Well package is custom-made for remote workers and available to anyone who books a stay for 21 days or longer. The package includes a complimentary upgrade to a bigger villa complete with a specially decorated office equipped with office supplies and a printer. Other features include health and wellness classes, daily pick-me-ups in the form of healthy snacks, a personal assistant for admin tasks and remote working stations located around the resort, so you can get out of your room and enjoy the scenery. Available now for stays over 21 days.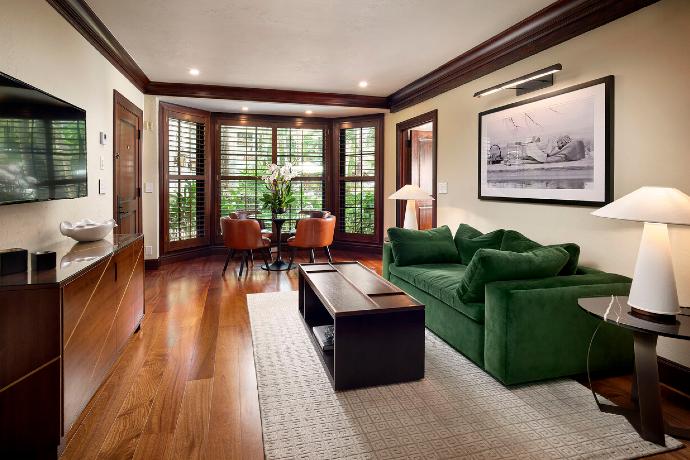 The Brazilian Court
Located in Palm Beach, Florida, the Brazilian Court is offering its A Key to Paradise extended stay package, with all the privacy and comforts of home. One-to-four bedroom suites can accommodate a companion or the whole family, while dedicated work spaces and helpful "business butlers" will ensure you get all your work done. Rooms are equipped with countertop ovens and fridges, weekly laundry service is included in the room rate, and private beach access means you can relax away from other guests. Available now through April 2021.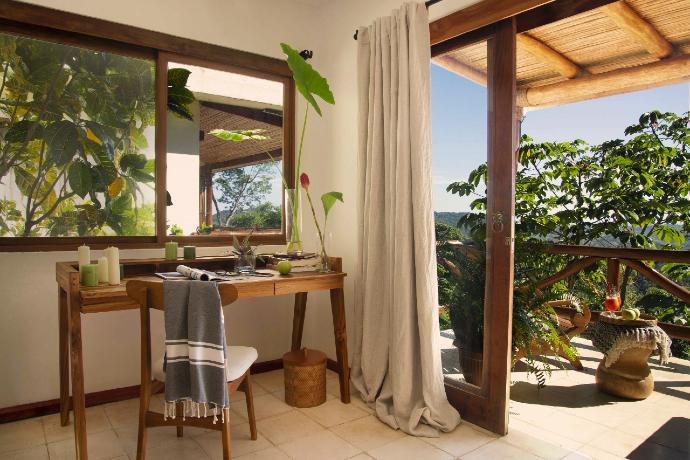 Tierra Magnifica
This 14-room Costa Rican boutique hotel is offering a Vacation Home Office package with 30% off room rates for travelers staying 21 days or more. Tucked away in an oceanside jungle, it's a fine spot to lie low for awhile. Each room is equipped with a desk and fast Wi-Fi, so you can stay connected between morning yoga sessions, fresh breakfasts and beach breaks. Available Jan 4, 2021 through December 31, 2021.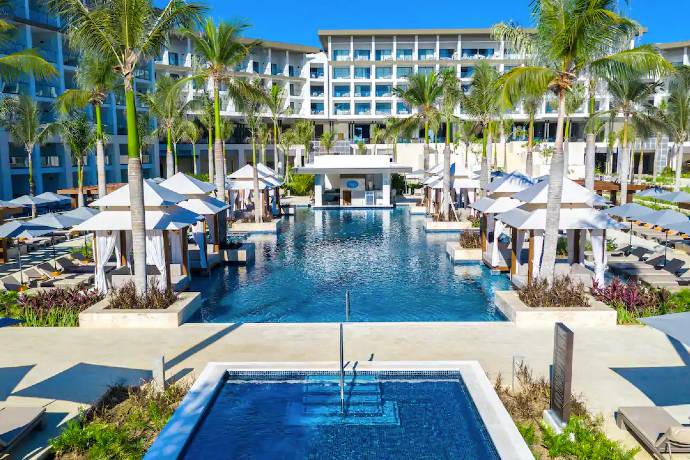 Hyatt Zilara Cap Cana
Head to the Dominican Republic for at least 14 days (though feel free to stay much, much longer), and you can unlock the hotel's Work and Learn from Paradise package. It features dedicated office space, free laundry service, three personal training sessions per week, two spa treatments per week and private cabana access. While you're there, take advantage of the complimentary conversational Spanish classes, and go home with a new skill in addition to a great tan. Available now for stays of at least 14 days.