All it takes is 25 days of Christmas carols, toy ads and Uncle Brian hitting the 'nog a little too hard to make you crave total isolation at the end of the holiday season.
But with everything going on in the world right now, removing yourself from humanity has turned ever more imperative.

So we've made the whole notion easier and vastly more attractive with this guide to nine remote and rentable cabins for riding out the holidays.

Take them all in. The weird Norwegian cabins standing at the ocean's mercy. The contemporary East Coast farmhouse designed by a famous name in fashion. And the Mongolian valley retreat surrounded by nomads who still hunt with falcons.

And even if you never end up making it out to Mongolia, there are enough eye-popping cabins in here to fuel your most isolated, unpeopled fantasies through a winter that's already rougher than most.

Stay cozy out there, friends.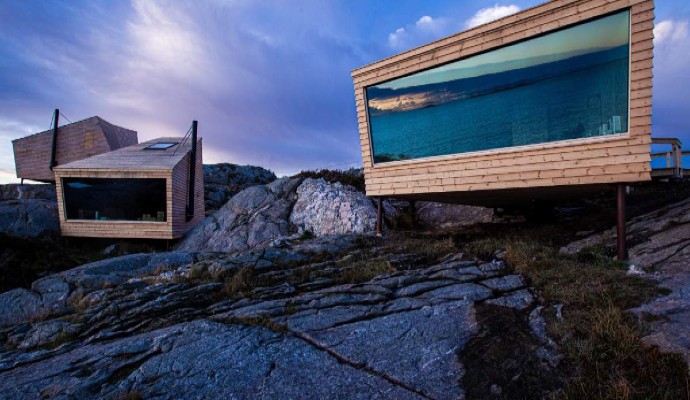 Called the Tangles, these small Norwegian cabins are perfect for nature lovers, as well as sitting-by-the-fireplace-reading-a-book-cozily-while-staring-out-of-panoramic-windows-as-waves-batter-the-outer-walls lovers.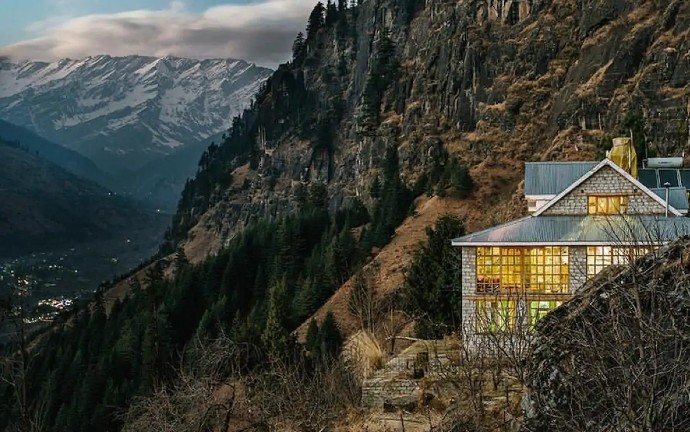 To call this a mere cabin might be a bit of an understatement. It's more like a four-bedroom farmhouse in the Himalayas that is only accessible through a steep waterfall-laden mountain pass. Which means there are no roads, no traffic, and a scarcity of other humans. But didn't think you'd mind all that.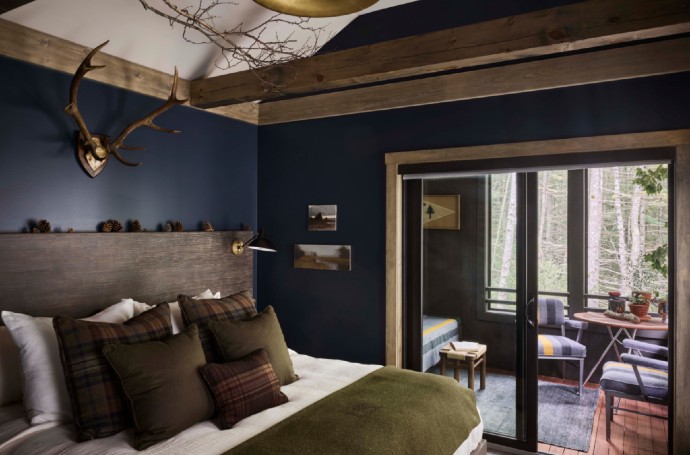 Fashion designer Todd Snyder designed this contemporary lodge called The From Away at Maine's woodsy Hidden Pond resort. Suffice it to say, it's more stylish than most cabins, with L.L. Bean upholstery, local art, its own candle fragrance, and a cocktail cart curated just for you. So you better show up.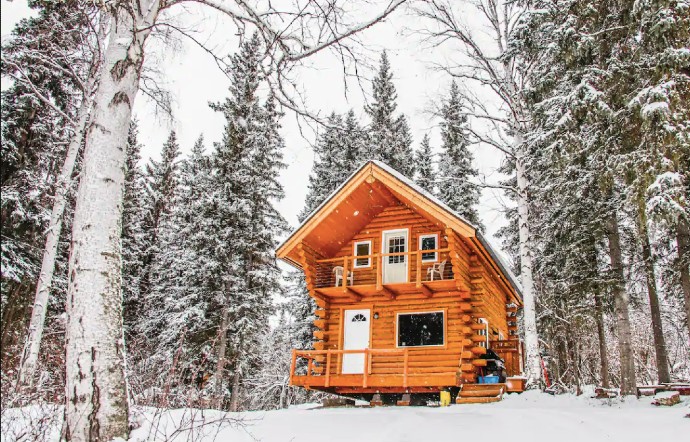 It's hard to think of a place that evokes the word "cabin" more than this log-encased beauty on the edge of a waterfowl refuge five miles from Fairbanks, Alaska. The inside offers a slightly modified version of the local "dry cabin" experience that defines roughing it. Meaning you will have running water. A great comfort when you confront the negative wind chill factor in your outdoor shower.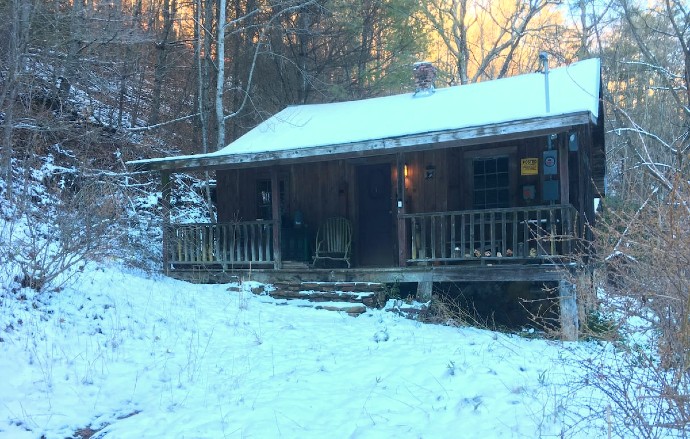 The owners of this recently renovated Virginia cabin on 75 private riverside acres call it a "time-machine into the 1930's" due to its all-timber home and furniture, wood-burning stove and preponderance of undisturbed nature. The one thing that's different? Legal booze. Thank god for progress.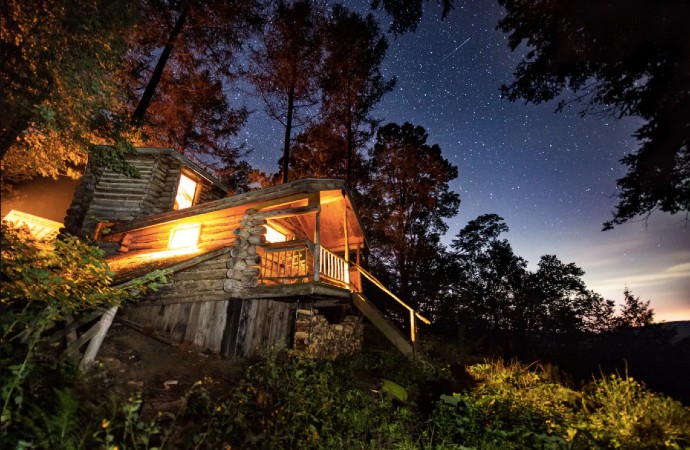 It's an off-the-grid cabin in the Green Mountains of Vermont you'll need to hike to. From there, you'll sit by the wood stove, sleep in, bundle up, hike or take in the stars. You can do other stuff, too, we suppose. Those are mere serving suggestions.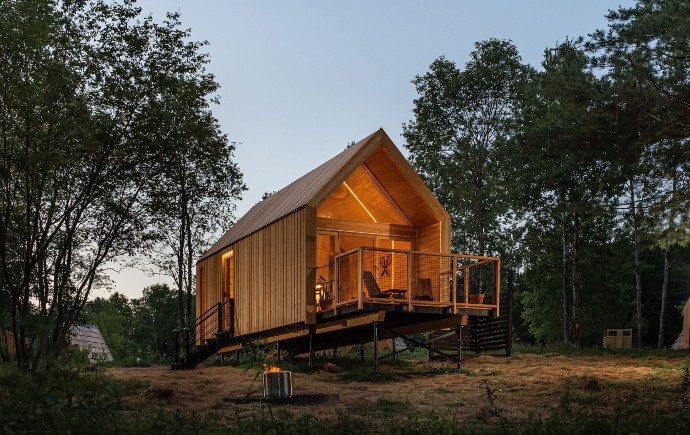 For those who absolutely refuse to consider "roughing it," Eastwind Hotel & Bar in New York's Catskills recently debuted the Lushna Suite, a tiny cabin with a giant a-frame window for a wall that allows you to take in snow storms while clad in nothing but your Pendleton bathrobe. That's when you're not skiing, hanging out in a wood barrel sauna, making s'mores at your fire pit and only speaking to utter occasional variations on, "I could get used to this."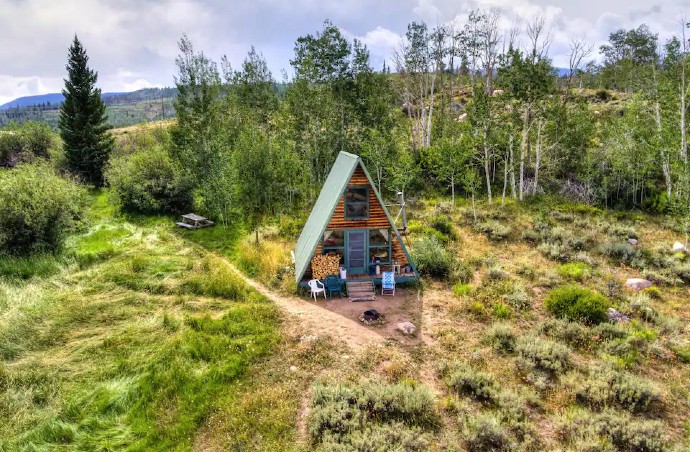 It's not right to go throwing words like "a-frame" at you unless we've got an example. So right now, for your cabin-shopping pleasure, we present this mind-blowingly beautiful A-Frame cabin in remote Walden, Colorado. Crisis averted.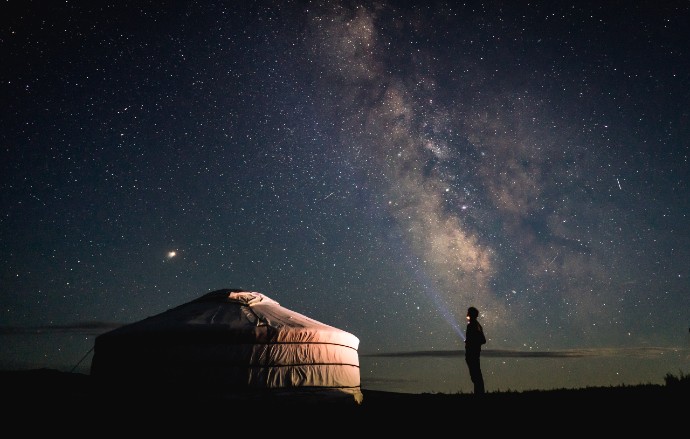 Look, it's not quite a cabin. We know. It's an extremely remote yurt in a lake-encircled national park in Mongolia where traditional eagle-strapped hunters still roam. Let's not get into semantics right now.