Being crammed into a narrow flying cylinder has never been particularly enjoyable.
Now, even less so.
Of course, you can bypass the hectic airports and overcrowded planes entirely by booking a private charter. And what seems like something reserved for people with vacation homes and jaunty nicknames like Biff has just become more accessible.
JetASAP is a self-service marketplace that makes chartering aircraft fast and easy. The app is live now, and you can request access on the website.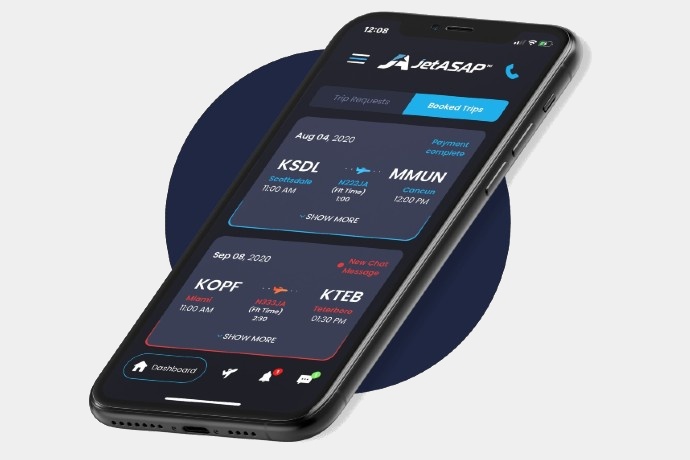 You can think of this like Uber for private planes, if that helps. Once you're signed up, you can use the free mobile app to make a flight request—say, two people from New York to Miami. Your request will be sent to 700-plus charter operators nationwide, who will provide live quotes for the service. Scroll through all your options, and you'll get information on the operator, specific aircraft and safety ratings.
If you have any special requests, you can input those, too. For example: a plane that's pet-friendly, or one with Wi-Fi so you can get some work done. The app will match you up with the best options based on the companies and routes available. Select the best price, plane and itinerary, and book your trip directly through the app.
If you need any help along the way, there's on-demand, real-time support from actual human beings.
Crazy, we know.