We understand if right now seems like an opportune time to unwind, leave the country, or bury your head in the sand.
Choose the right destination, and you can do all three.
Especially now that Mauritius has launched a new one-year renewable Premium Travel Visa geared toward remote workers and others who want to get away from it all.
Located in the Indian Ocean east of Madagascar, the island nation is known for its tropical climate, clear blue waters and sandy beaches. The capital city of Port Louis is a vibrant hub, filled with street food, shops and culture. The interior is blanketed with forests, mountains and wildlife, and the coastline is dotted with luxury resorts, boats and the chance to partake in world-class diving and snorkeling. So, you're unlikely to get bored.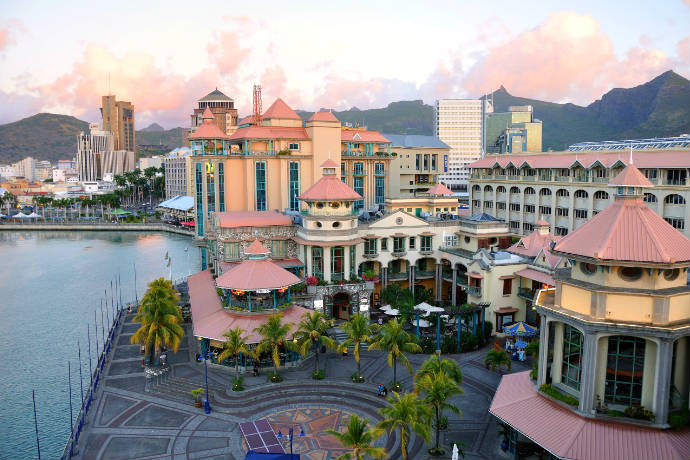 The new visa is open to any non-citizen (chances are, that's you) who wants to stay in Mauritius as a tourist, retiree or remote worker. It's good for one year, but renewable, so you have the opportunity to stick around even longer.
You can't work locally while in the country, so you'll want to have your own source of income. With location-flexible jobs becoming more and more available these days, the timing's never been better. The area is also relatively COVID-safe, with just 439 confirmed cases to date.
Make your way to Mauritius, and you can enjoy sunny days on the beach, where high temperatures hover around 80 degrees and lows rarely dip below 60. You can sample the local rum and cuisine, which features French, Chinese and Indian influences. And you can even hit the links—the country has 10 golf courses.
Good luck getting any work done.