The ability to exercise at home has done a lot of good for our collective sanity the past 18 months.
People everywhere purchased equipment and turned their homes into gyms. Or gym-office-bar hybrids.
So, we're probably good on new equipment for awhile, especially if you purchased a bike or squat rack three weeks into quarantine.
But Studio is different. It's an all-in-one smart hub for your home gym that syncs with the equipment you already have, including spin bikes, treadmills and rowers. After a successful crowdfunding campaign, it's available now.
The actual device is a 43-inch vertical screen on wheels. But it's a very intelligent screen. Because it connects via bluetooth directly to your smart equipment, so it can read the speed of your treadmill, the cadence of your spin bike and the data from your rower. It can even track your punches and monitor your heart rate as you work up a sweat. You control everything through a corresponding app, which works like a remote control.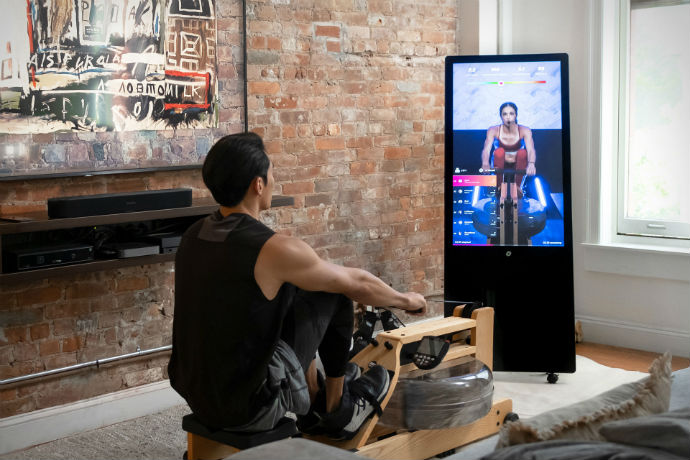 If your current bike or treadmill isn't of the smart variety, that's OK, Studio will make it smart. That's because the company is also making sensors that fit onto your machine and pair with the device, so you can still track your stats and workouts. Which means that dusty old treadmill sitting in your closet can find new life, letting you take on-demand classes on a portable HD screen.
The platform already has 2,000-plus workouts across all the major disciplines, and more are added every day. So there's no shortage of options. Take a spin class, and then hop off to do some yoga, stretching or guided meditation. Run a couple miles with an instructor, then finish with some boxing or strength training on the same screen.
No word yet if it also streams Squid Game.