Junk mail, bills.
A reminder to schedule a dentist appointment.
Junk mail, bills...
Oh hey, churros!
Sometimes getting mail is the best.
Particularly when a pack of San Diablo Artisan Churros shows up at your door. They hail from Utah—right, the "churro state." And the award-winning pastries can be yours via the company's new Take & Bake Churro kit, now shipping for national delivery.
The kit includes 13 pre-made, chilled mini churros. The dough is made from scratch, fried to golden perfection, and then coated with sugar and freshly-ground cinnamon. You'll also get a bottle with your choice of dulce de leche, nutella, sweet cream, lemon curd or raspberry filling.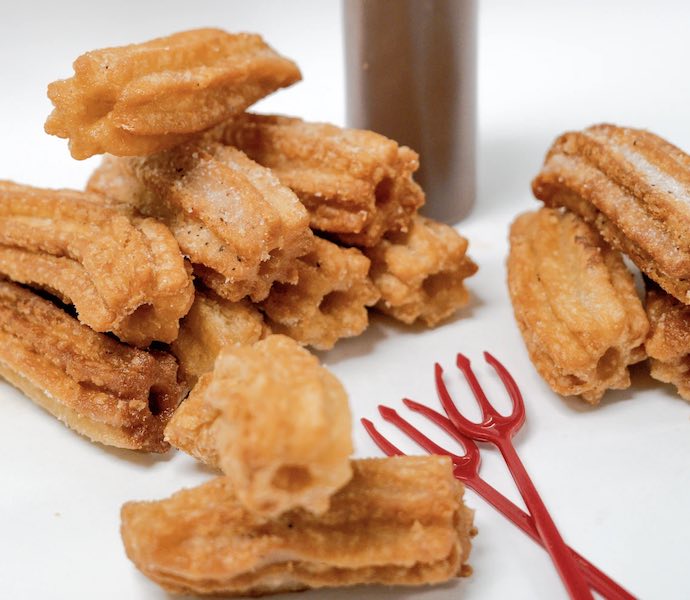 Then the only thing standing between you and eating churros is about six minutes in the oven.
Just think how impressed your friends will be when you break these out on football Sunday. Or how happy you'll be when you reward yourself with an afternoon snack on work-from-home Monday. And then again on Tuesday through Friday.
It's good to have a routine.