You can still go to the grocery store or butcher shop to secure all manner of meat.
But the thing is, you don't have to.
Because that meat will come to you.
Courtesy of a middleman. It's not, like, walking to your house.
Fire up the grill for Carne Collective, a new operation that's sourcing Grade-A Angus beef directly from Argentinian ranches, packaging it up all nicely, and delivering it to your door. They're in pre-sale mode now through September 3, so that's your chance to save some cash by getting in early before the shop officially opens next month.
Due to regulations, Argentinian beef hasn't been imported into the U.S. since 2001. That law finally changed last year. So, after nearly two decades, we once again have access to the country's delicious, responsibly-raised beef.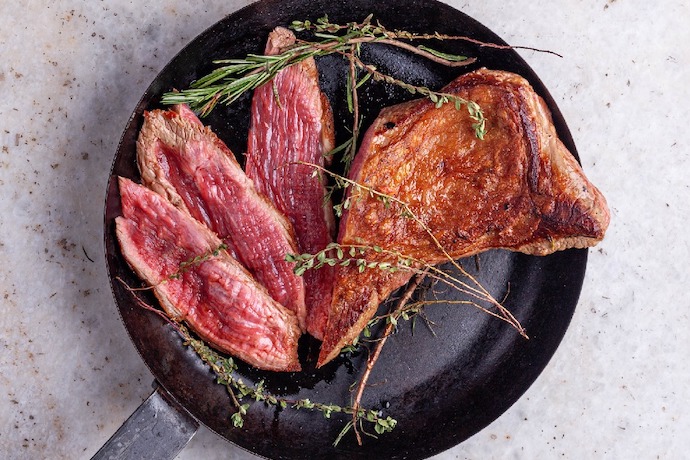 LA-based Carne Collective is sourcing its meat from grass-fed, grass-finished Angus cows, and offering premium cuts like ribeye, New York strip, filet mignon and picanha, a cut that's popular in Argentina and Brazil.
If you sign up for a monthly subscription box, you'll receive a curated selection of steaks covering a variety of cuts, plus some ground beef. Clearly that'll be the best mail you receive each month. Or you can purchase meat a la carte by choosing from a menu full of ribeyes, tri-tips, filets and more.
Either way, your fridge will be stocked with meat, which gets you one step closer to enjoying a perfectly-cooked steak for dinner.
You still have to supply the cook, of course.
Not everything can be mailed.