When you're on a road trip, two things are essential: snacks and entertainment.
For the latter, you can call on your favorite playlists and podcasts to keep you company.
Or better yet, invite Kevin Costner to come along.
He's a history buff with a real penchant for telling stories, and while he might turn down the chance to ride shotgun, he'll happily talk to you through your car's speakers.
HearHere is a new app co-founded by Costner that'll help you discover the people, places and histories of the land you're traveling through. It's available now on iOS and is coming to Android soon.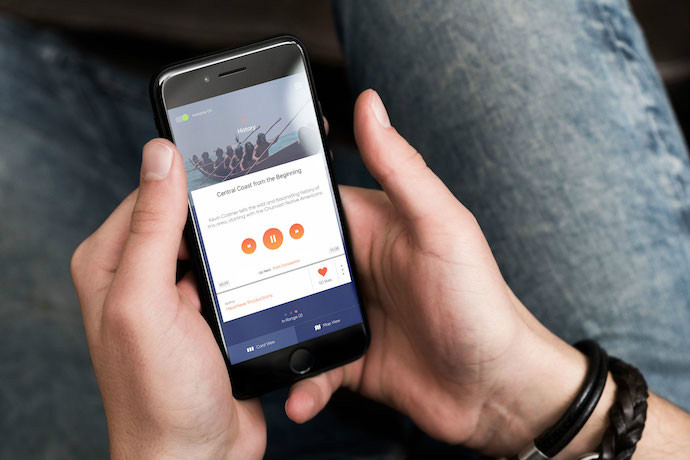 Cue up the app, and let it do its thing. As you drive, it will automatically serve up stories based on your geographic location and interests. The audio vignettes are generally short, just a few minutes in length, and they combine to tell the history around you, including how towns were formed, the people who lived there and the details behind historical markers.
Those stories arrive via top-notch narration from Kevin Costner, former NBA coach and championship ring aficionado Phil Jackson, and other voices you'll recognize.
Right now, the app features more than 1,500 stories across California, Oregon and Washington. So you can learn the origins of Randy's Donuts, the LA-adjacent icon dating back to 1953. Continue north to hear how an 1894 shipwreck spurred the idea for the Big Sur Highway. Then bring the mood down as you enter San Francisco with a story about the Plague of 1900.
In the coming months, the app will expand to include more than 10,000 stories, covering the country from coast to coast. That will broaden your road trip horizons significantly.
Just drive slowly until then.