There was a time in the 1990s when weekend nights involved a run to Blockbuster to pickup a VHS tape and some Sour Patch Kids.
The world has changed a lot since then.
But if you'd like to soak in some nostalgia, you'll be happy to know that there's still one Blockbuster store in America.
And, soon, you can sleep there.
The world's last remaining Blockbuster resides in Bend, Oregon, and starting August 17, you can book it on Airbnb for a one-night stay on September 18, 19 or 20. Why would you do this? Hard to say. But you can, and that's what's important.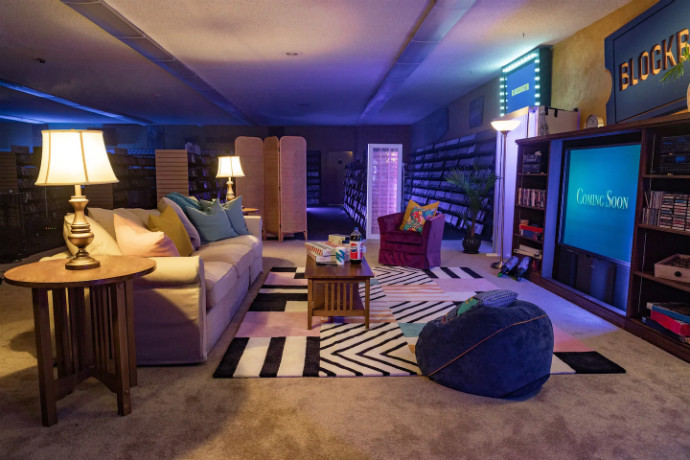 The Blockbuster is the real deal, complete with aisles of movies and all the blue-and-yellow signage you remember. But for your stay, they're carving out some space to house you and up to three friends in a throwback environment. The makeshift living room features a pull-out couch, bean bags and pillows. There will be plenty of movies to watch, plus pizza, popcorn and candy to snack on. And somehow, a one-night stay costs just $4.
Only Deschutes County residents are eligible to rent the place, as the store wants to show appreciation to the locals who've kept it in business all these years. So, if you don't have any Oregon-based friends, now's the time to make some.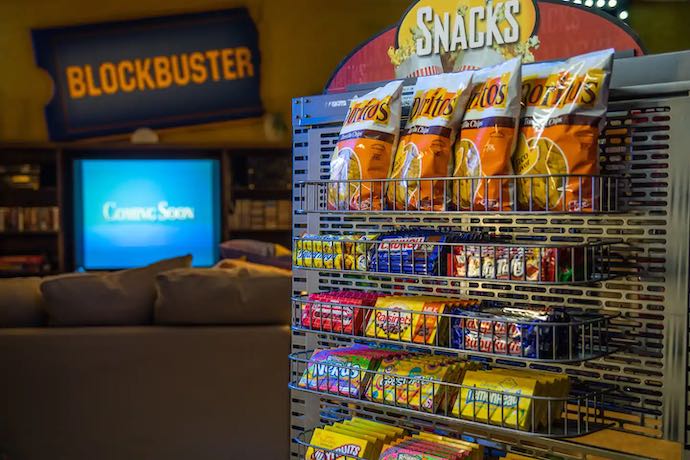 If you don't live nearby, you can still support the store by scoring some Blockbuster gear on the website. You know, in case you need a retro T-shirt, hat or some novelty shot glasses.
Give it another couple decades, and they may be worth some money.