In the face of uncertainty and anxiety, the desire to simplify one's life is common.
Some may choose to purge unneeded clothing and gear.
Others may choose to escape the expensive city or to downsize their home.
But you can do all of the above, and take things a step further, by moving into a design-forward cabin situated on a dramatic bluff.
Mountain Refuge is a new concept from a couple of Italian architects that blends the cabin-style micro home trend with the real desire to get off the grid. Contact them through their website to inquire about getting one of these attractive domiciles built for yourself.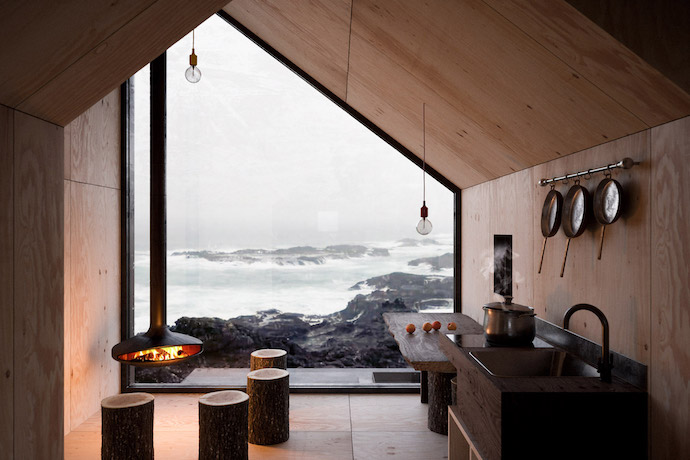 The initial designs feature light woods, rustic finishes, a small kitchen, a sauna-like bathroom and shower, and a real conversation piece of a hanging fireplace. The steeply-sloped roof frames floor-to-ceiling windows to connect you with your environment.
The design is modular, so the 258-square-foot structure can stand alone, or it can be connected to a second or third structure in various layout configurations to enlarge your living space. You can even put a deck around the outside for some outdoor seating when the weather's nice.
Given the modular, prefab nature of this thing, you can have it delivered to wherever you'd like to live—or wherever you'd like to stash a secluded getaway. So you can put it in the middle of some woods where no one can find you, or have it air-lifted to a craggy precipice looking out over the ocean. Or just throw it in your backyard.
But that really kills the whole eccentric-hermit vibe.