Now seems like a good time to visit an isolated ranch.
The kind of place that channels the American Wild West, where you can wander around freely on 900 acres of land before enjoying a cold drink at the on-site saloon. That you own.
It can all be yours at the Mellonsfolly Ranch, a picturesque property on New Zealand's North Island. It's a timely opportunity to own some land while you ride out 2020, and it's for sale right now.
Built in 2006, the property includes three homes: the main private residence (that's where you'll live), plus two guests houses that also double as staff accommodation, should you wish to keep a chef or an old-timey saloon keeper on call.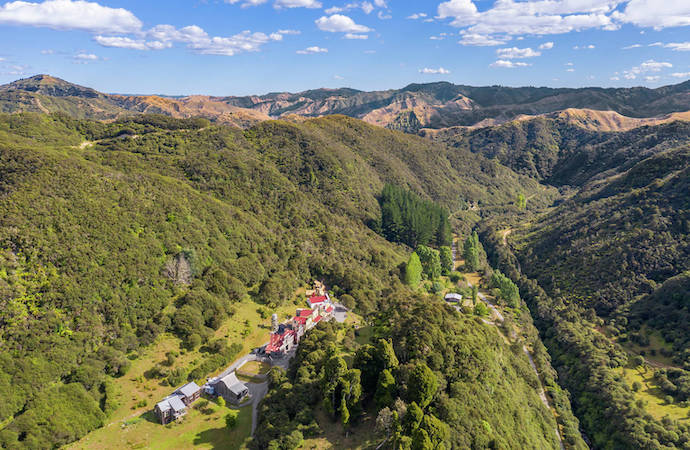 You might need them, because the ranch is also home to a little hamlet that's meticulously modeled after an 1860s Wyoming frontier town. It features 10 buildings, from a saloon and billiards hall to a hotel, a general store, and a courthouse that doubles as a cinema. Everything is furnished with period-appropriate wares, and it's all strung together by a well-worn boardwalk.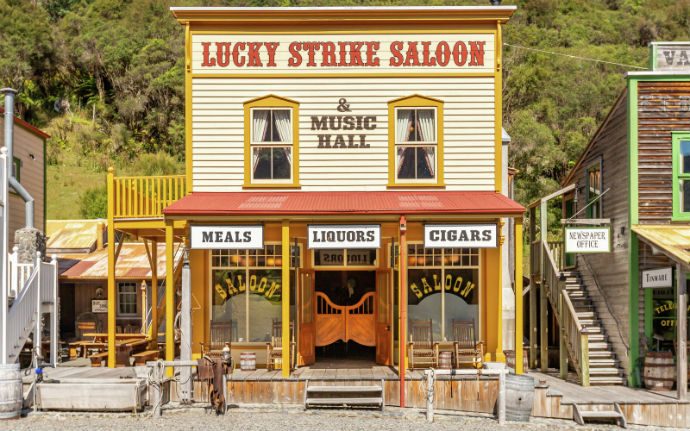 When you're not drinking whiskey or roasting something over an open fire, you can take advantage of all the surrounding nature. In summer, that means swimming and fishing in the rivers that wind through the valley. And in winter, you can head over to the nearby ski town of Okahune to hit the slopes.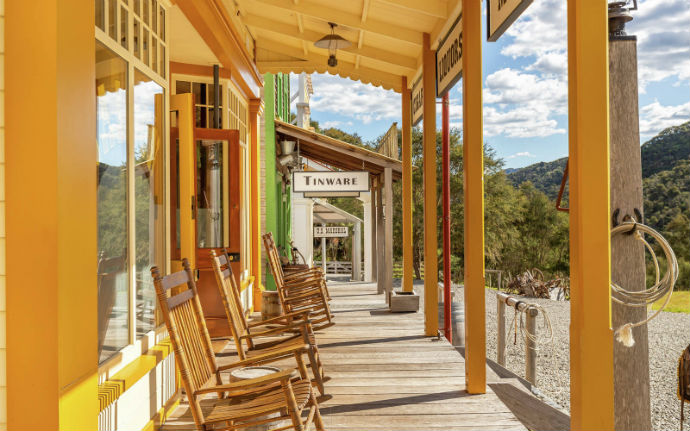 When the time comes that you're ready to welcome guests, the town and its hotel can accommodate 22 people. Which means you can make a nice little income off your property.
Or start your own Westworld.