With restaurant closures happening across the country, now more than ever people are unearthing old cookbooks, fishing skillets out of three-year-old moving boxes and finding unique ways to cook their bounty of pasta, canned tuna and condiments.
And, since outdoor grilling is still very much allowed, now seems like the right time to cook up a steak on an attractive new grill.
So here's one of those.
Spark Grills is the just-launched charcoal grill that fires up in seconds, has oven-like temperature control, and sports the kind of mid-century modern design that looks good on your patio or balcony. A pre-order waitlist is now live on the website.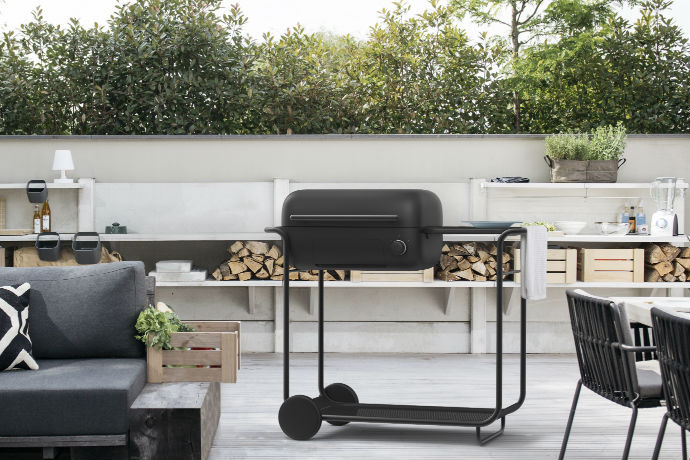 The Boulder, Colorado-based company is offering its grill in four colors: matte charcoal, cream, sage and navy. Whichever you choose, you'll get a cook surface that can support a wide temperature range, so you can make low-and-slow briskets at 225°F and Neapolitan pizzas at 900°F. Plus everything in-between, like burgers, steaks and chicken.
To keep cooking precise, the company also created their own "Briqs," which are wood-and-charcoal briquettes that allow for simple loading, quick ignition and easy cleanup. The grill's push-button ignition lights the Briq, so you can go from not-grilling to grilling in minutes, all without the potential risk of losing your eyebrows in an overly-enthusiastic lighter fluid accident.
Naturally, there's a corresponding mobile app. It notifies you when the grill is up to temp, connects to meat probes and lets you re-order fuel at the touch of a button.
Just like dad used to do it.