What's the fun in having a ridiculously exotic, eye-catching car if it spends most of its life in the garage or under a tarp?
That must be the question the Supercar Capsule is trying to answer.
Because it's a custom, personal showroom for displaying your cars like the works of art they are.
While most garages are afterthoughts loaded with junk and not fit for viewing by outside eyes, this is meant to blend your car with your residence in an aesthetically-pleasing way.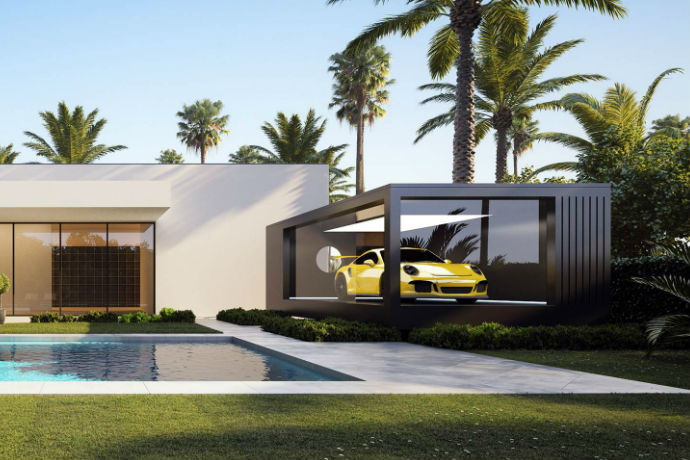 The displays are custom-made for each setting, and can include the remodeling of an existing space or the creation of a new one. The team will work with you to design and build something that makes practical sense for your space—or is completely ridiculous. Either way, they're on your side.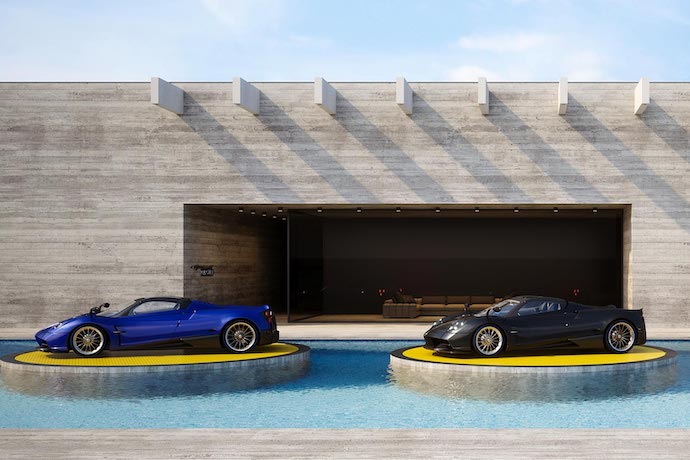 Outfit your garage with dramatic lighting. Design a glass display case to sit in your garden. Or your living room. Park underneath a particularly handsome porte-cochère or on a rotating platform above water. You can even request a multi-story, mechanized tower that's like a Carvana for your backyard.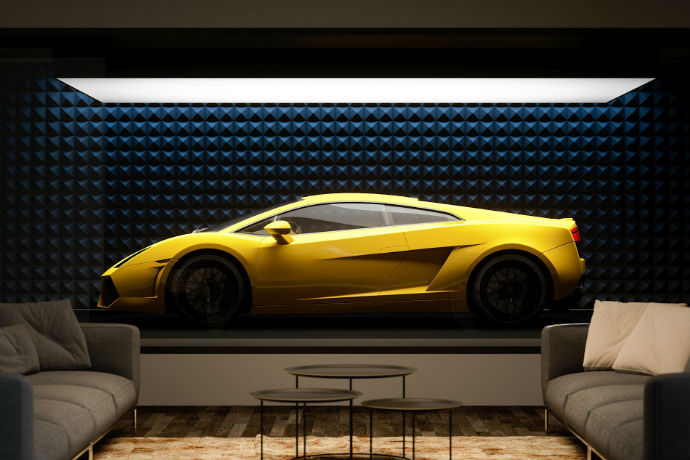 The options for your new parking space are endless, but the result is the same: a novel way to give your car the showroom treatment.
Just tell your neighbors to keep their fingers off the glass.