The Sweet 16 is quickly approaching.
That time-honored competition celebrating the best of the best.
Where only your finest friends, relatives and cohorts—those who display a preternatural gift for eating, drinking and relaxing on the water—will make the cut.
So start whittling them down now. Because Cassa Zenda, a new private waterfront villa located on the banks of Lake Izabal in Guatemala's Rio Dulce region is your new 16-person hideaway for group vacations. It comes with a concierge, butler, private chef, masseuse and boat captain. So, you won't want for much.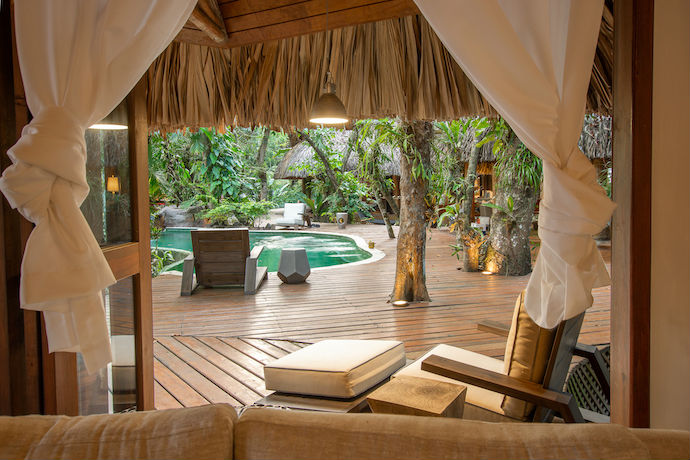 The indoor/outdoor four-bungalow property is dotted with spacious suites that are decorated with custom furnishings and local textiles. Plus hammocks, sofas and outdoor showers to round things out. The property also includes three open-air lounges with full bars, a full kitchen and an al-fresco dining room.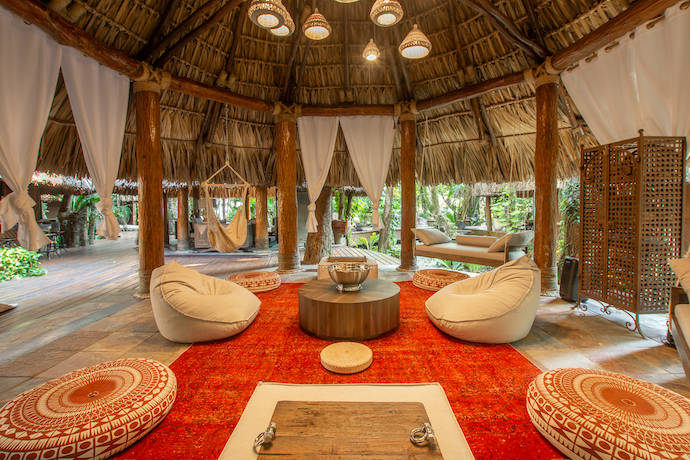 The dock is stocked with all the water sport essentials your stay requires, including two WaveRunners, a Jet Ski, a ski boat and a 38-foot yacht. For less adventurous excursions, there's the saltwater pool (with a waterfall, naturally) and a Jacuzzi.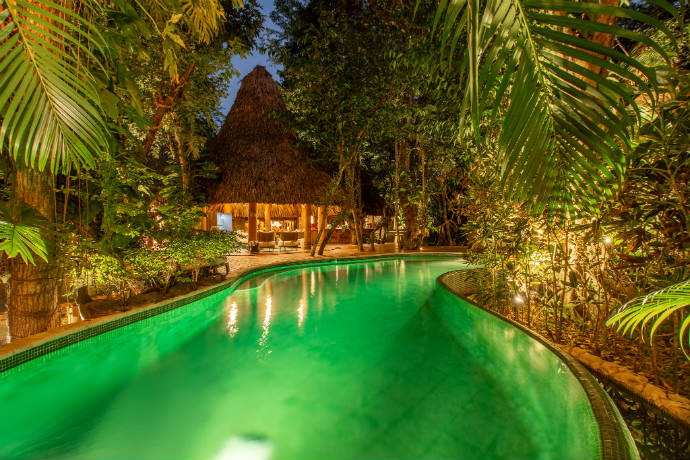 The staff mentioned above are there to make your stay as relaxing as possible. They'll cook for you. They'll make custom itineraries for jungle visits and sail you around the nearby waters. They'll outfit you for water skiing, kayaking, hikes to thermal pools and restorative yoga sessions under a palapa. And they'll regularly inquire as to your snack and cocktail levels as you lie in the sun.
You may forget how to take care of yourself once you get back home. But the best things in life often come with risk.