If you're planning a trip to Austin soon for a major festival or an important breakfast taco, there's a new place ready to house you.
It's got all the normal stuff you'd expect—rooms, restaurants, a bar—but it's also got some extra-Austin touches like a vinyl ambassador who will curate the music selection in your room.
The Otis Hotel is located on the edge of downtown and the University of Texas campus, so it's nicely situated for SXSW, ACL and other non-acronym-related reasons to visit. Online reservations are now live, and the doors officially open February 13.
Inside, you're working with 191 rooms, including 29 suites. Those rooms are sporting king beds, wooden desks with banker-style lamps, sliding barn doors and spa-like bathrooms with Guild + Pepper products. And, of course, there are the turntables. Throw on a record while you're getting ready, or call down to the vinyl ambassador and she'll procure something special for you from the vinyl library.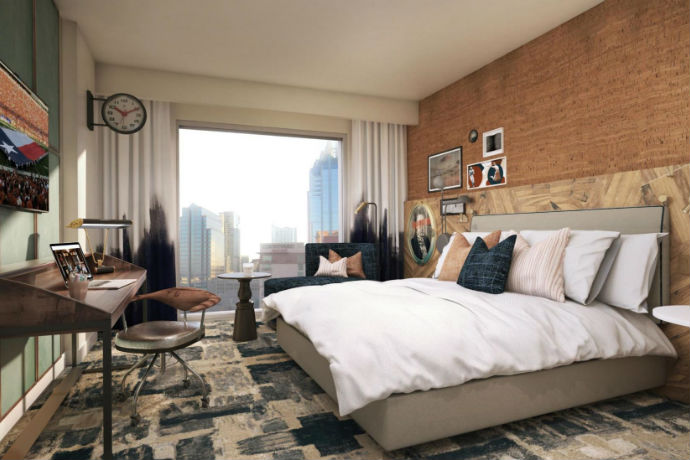 The whole city's filled with places to eat and drink, but if you don't want to leave the hotel, you'll do just fine. Acre 41 is the all-day restaurant, where you can eat locally-sourced meats like NY strip, bone marrow and pork chops alongside oysters and sushi. Burger Bar is... a burger bar. And Bar AC is a Spanish-inspired lounge with tapas, wine, cocktails and Spanish G&Ts.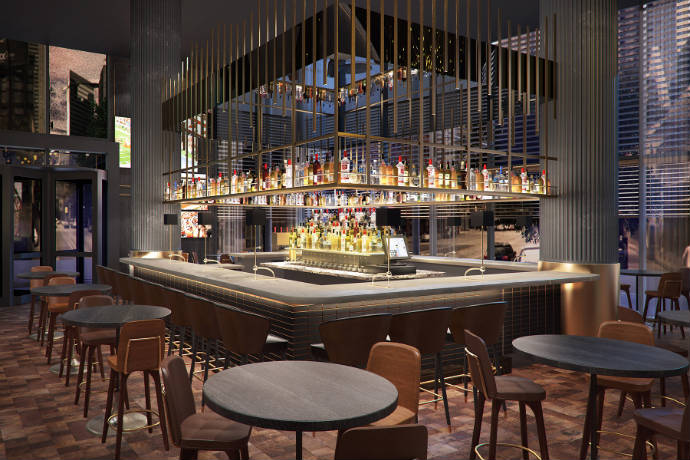 Then there's Otopia, the rooftop pool and lounge. Grab a cabana, order a drink and pillage the raw Wagyu bar, which is serving tartare, tataki and carpaccio. The rooftop is only open to hotel guests, but if you'd like to be a regular, room reservation or not, you can apply for membership and visit whenever you please.
For example, during pool season.