"Water... water... "
That's what most people say when isolated out in the middle of the desert.
"How many people do you think we can fit in this Jacuzzi?"
That's what you'll say.
Ever since discovering Whisper Rock Ranch, an extremely well-tailored retreat surrounded by a whole lot of nothing in the High Desert of Southern California, just a stone's throw from Joshua Tree.
There are only two rooms here at this bespoke, western-style hideaway. One is the Main House. The other is the Juniper Room. Just get them both.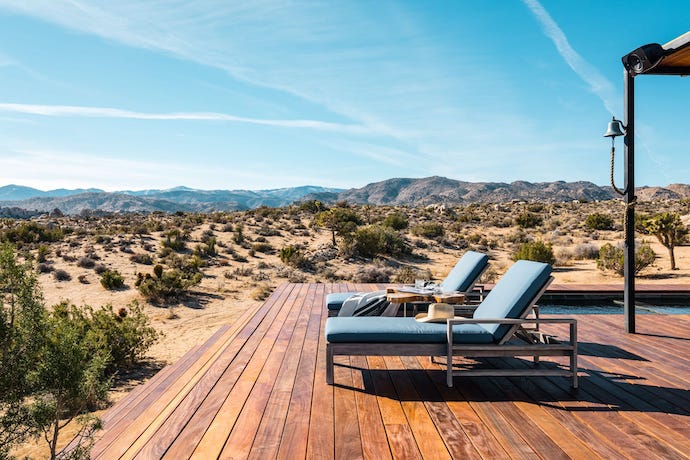 That way you'll have plenty of friends around to enjoy the dipping pool, Japanese cedar sauna and hot tub beneath the stars. And collaborators to help you whip up a grand feast in your full kitchen and keep the vinyl spinning while someone else keeps the projected visuals fresh on the nine-foot screen. Teamwork makes the dream work, as they say.
When you're not feeling so ambitious, there are hammocks strung between massive boulders just outside your porch with nothing but 360-views of the unobstructed desert horizon.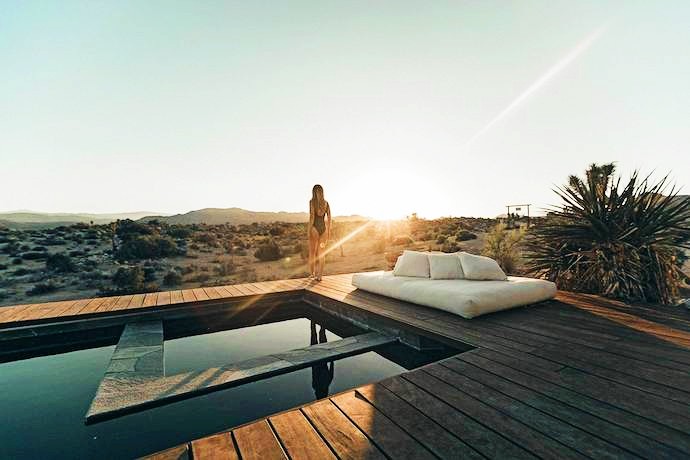 And when you're not feeling so not-ambitious, there are sound baths in a nearby town called Landers to visit for a mellow symphony of gongs, tuning forks and crystal bowls.
You'll also be close to the legendary roadhouse restaurant known as Pappy & Harriet's, which has margaritas, mesquite-grilled sirloins and live acts like Courtney Barnett and Built to Spill.
Sure, but do they have gongs?