Super Bowl LIV in Miami is quickly approaching.
With it comes a weekend of parties that you won't want to miss.
So, you're going to need a place to stay. Preferably somewhere on the beach with a Mediterranean-Japanese restaurant, champagne lounge and rooftop pool.
Conveniently, here's the Greystone Miami Beach, a new adults-only boutique hotel offering all of those things. Reservations are open now for stays beginning January 30.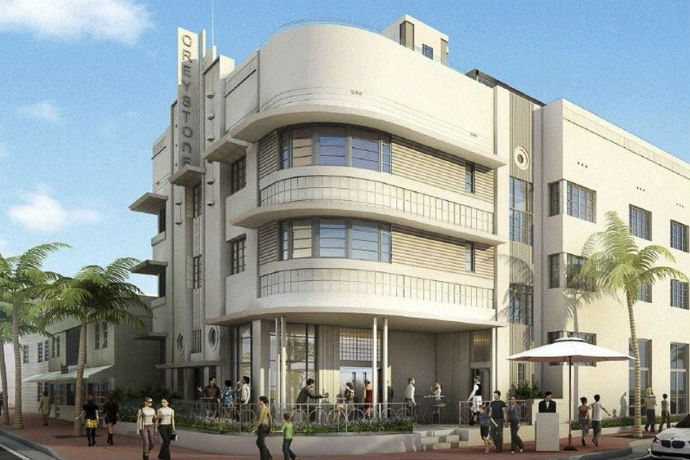 The historic 1930s building has been completely revitalized into the 91-room art deco hotel you see here. The rooms range from standard accommodations to suites sporting private decks and hot tubs.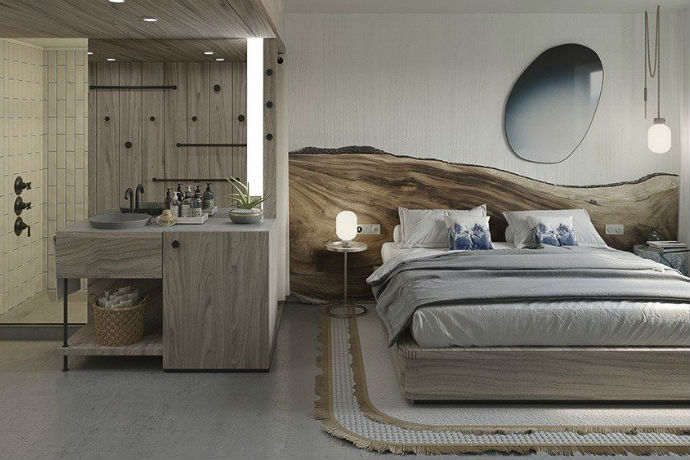 You'll be pleased to hear that the property's gone all-in on food and drinks. Sérêvène is the signature restaurant, and that's where you'll go for a mashup of French Mediterranean and Japanese cuisines. If you're extra-hungry, order the suckling pig or rotisserie-style teriyaki chicken, both carved tableside. The attached Uisce bar is mixing up craft cocktails, and there's a boozy "tipsy tea" in the afternoons.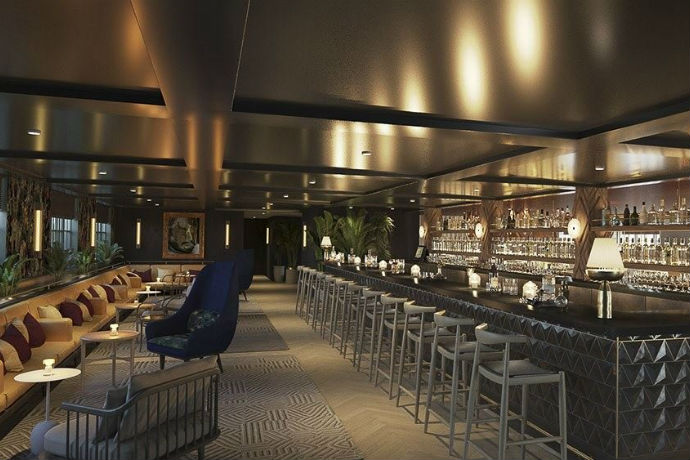 Kobo is a fast-casual spot serving Japanese sandwiches, cocktails, nitro-brewed coffee and smoothies. Golden Gator is a discreet champagne lounge tucked beneath the hotel. It's your go-to for cocktails, wine and traditional absinthe service. And up on the roof is the pool, with food, drinks, music and views.
Of course, the hotel is located right by the beach and within walking distance of restaurants, bars, shops and everything else.
So the above details might just be a formality.