This is the Want List, a semi-frequent rundown of stylish new clothing, accessories and gear our editors are feeling for one reason or another—and, for lack of a better word, want.
Today's edition includes award-winning whiskey, a perfectly-timed football book and Portugal's finest flannels.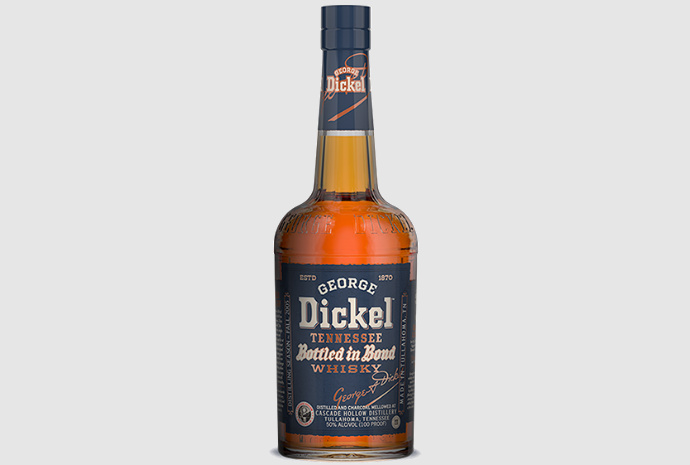 What it is: This is quite clearly the whiskey that we referenced above. It's George Dickel Bottled in Bond, a 13-year-old, 100-proof improvement to rocks glasses.
Why we want it: It was named the 2019 "Whisky of the Year" by Whisky Advocate magazine, and it tastes of light honey, tropical fruit, warm spices and leather. The best part: it's only $36.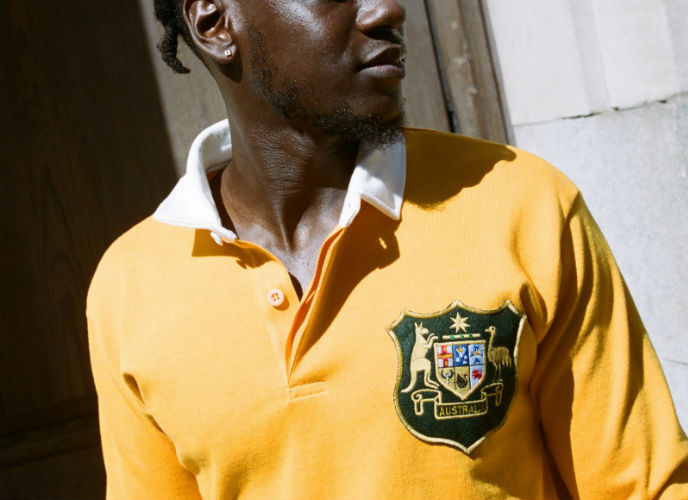 What it is: An Australian rugby shirt from Rowing Blazers. It's comfortable, weighted just right and a model of generosity.
Why we want it: Rowing Blazers is giving 100 percent of the proceeds from sales of its four Australia rugby shirts directly to WIRES, Australia's largest wildlife rescue organization.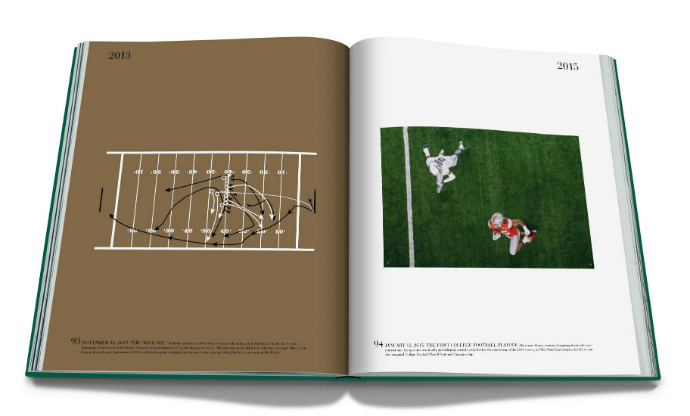 What it is: A new book called Football: The Impossible Collection—The 100 Most Legendary Moments in History. It mines the last 150 years of college and NFL history to highlight the most exciting, memorable and significant events that shaped the sport.
Why we want it: Hey, it's the NFL playoffs. And the book is an Assouline project, so you know it's a looker.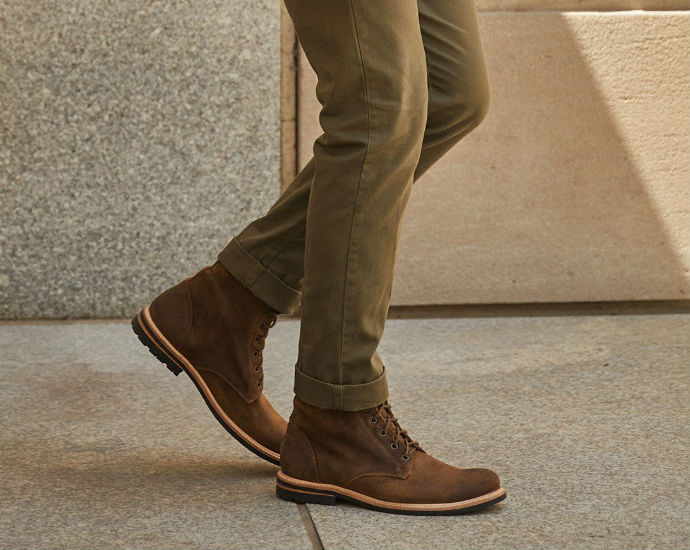 What it is: The Andres All-Weather Boot from Nashville-based Nisolo features a water-resistant waxed suede upper and a Vibram sole for handling whatever terrain's in front of you.
Why we want it: Nisolo has hit the trifecta with boots that look good, feel good and are built to last.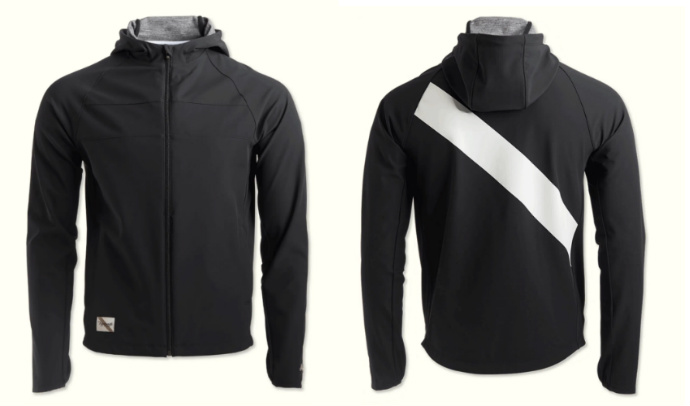 What it is: Tracksmith's new No Days Off Collection includes this jacket (plus some matching pants), which sports a four-way stretch outer shell, a layer of merino wool for extra insulation and a reflective sash to keep you visible.
Why we want it: Running is a lot more enjoyable when you've got the right gear. So, it's either this or hibernating until spring.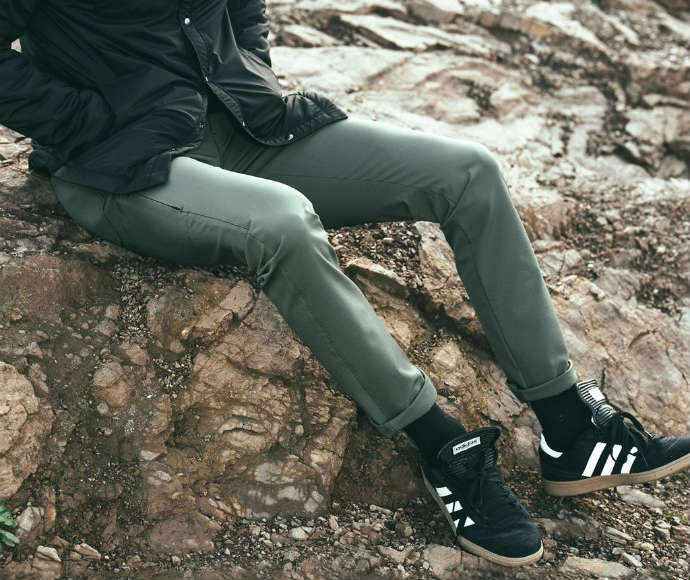 What it is: The Signal Pant from Mission Workshop is made from durable, military-spec, four-way stretch fabric that moves with you, whether you're cycling to work or enduring a 16-hour flight.
Why we want it: Being places is great. But getting there isn't. These pants make the journey more comfortable.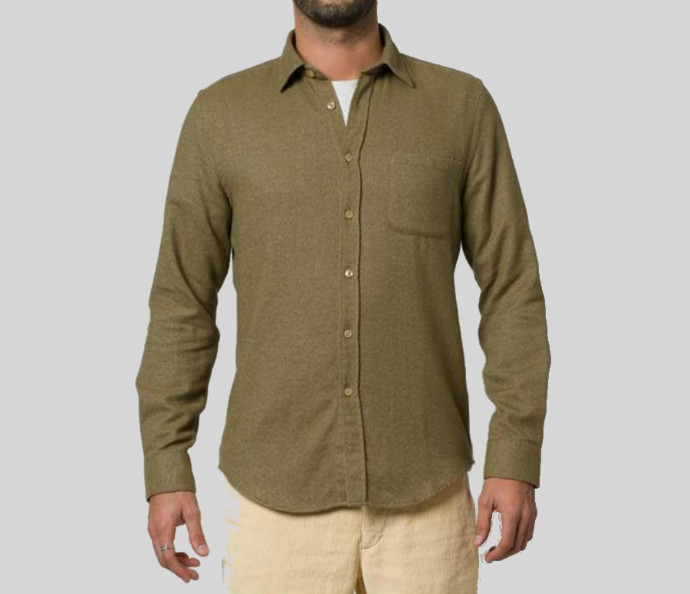 What it is: A 100-percent cotton Portuguese Flannel shirt made by master craftsmen in northern Portugal.
Why we want it: It's soft, sturdy and classic, so it's perfectly suited for the office or outdoor adventures. Given a choice, we prefer the latter.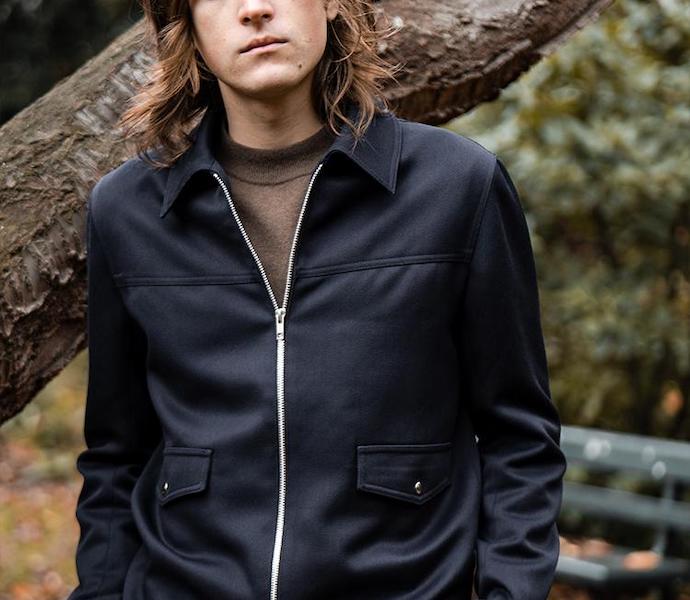 What it is: The streamlined, Italian-made Wool Biker Jacket from Basic Rights that you can throw on over almost anything.
Why we want it: Soon, heavy jacket season will become light jacket season, and preparedness is the key to success.