If you just need a few minutes of alone time, we suggest a game of hide and seek.
But if you'd like to spend a few days away from it all—like 18 miles from civilization—we know a place.
(Don't worry, there's Wi-Fi. And a bar.)
Go somewhere nobody knows your name, and hop over to Ray Caye Island Resort. This 20-room luxury retreat is set on a private island oasis located 18 miles off the coast of Belize. It's open now and ready to take your reservation.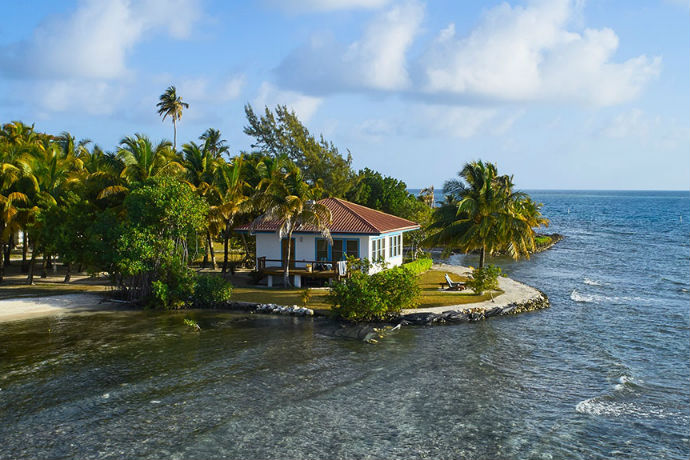 This place used to be called Hatchet Caye. That was then. This is now, more than a year later, with four new oceanfront villas, each sporting a private plunge pool, of course, plus six new guest rooms and six freshly-renovated waterfront cabanas. It's also the first resort in the world to install a TESLA Powerwall system, which allows it to operate exclusively on solar energy. So, that's neat.
Those rooms face Belize's Great Barrier Reef, so you'll always have something to look at. Book one of the 1,670-square-foot three-bedroom villas if you want some extra space, or opt for a secluded oceanfront cabana for some extra privacy.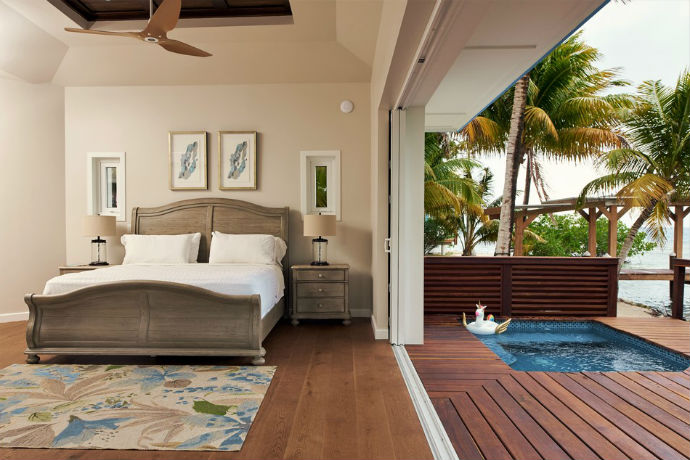 Wherever you stay, you can eat fresh seafood and locally-grown produce at the Lionfish Grill and sip umbrella drinks after the sun goes down. Or when the sun comes up. Being situated on a private island in the middle of the ocean has its advantages.
If you want to get out on the water, the resort offers diving, snorkeling and catamaran trips. You can even help to control the Lionfish population by hunting for the invasive species. You'll get an actual trident, and whatever you catch can be cooked up for you later by the restaurant.
Oh, and if you want to rent the entire island, you can do that. Say, for a family reunion or a wedding or a corporate function.
Or a can't-fail music festival.