The holidays are quickly approaching.
Which means that now is the time to plan your escape.
Somewhere with "hammock" in the name should do nicely.
Welcome to Hammock Cove Antigua, an all-inclusive, adults-only boutique hotel that's teeming with sun, surf and top-notch food. It's ready to host your next Caribbean vacation—reservations are open now for bookings beginning December 1.
Hammock Cove is located on Antigua's northeastern coast next to Devil's Bridge National Park, so the views are abundant. The property is made up of just 42 indoor/outdoor villas, providing plenty of elbowroom and fresh air.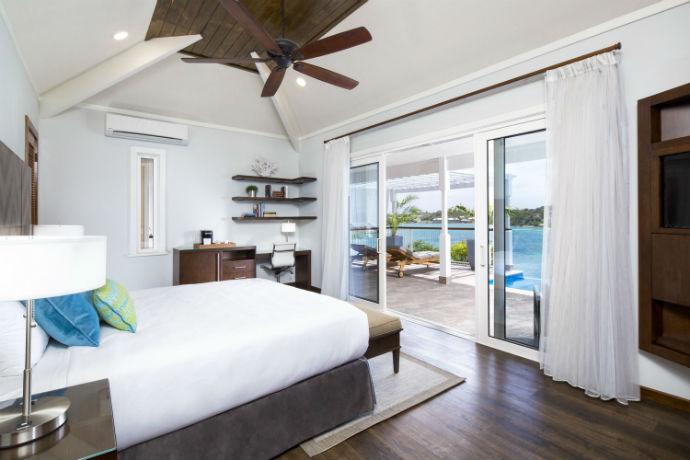 Inside, those villas are equipped with hardwood floors, vaulted ceilings and king-size beds, plus a huge bathroom and an oversized shower sporting four shower heads to pummel you with water from every direction.
Step out back, and you'll find a spacious patio with a couple sun beds and a hanging chair next to your infinity plunge pool.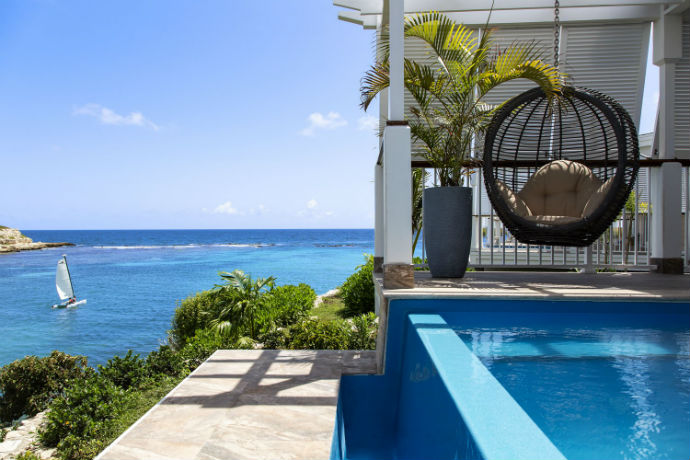 Eventually, you may want to leave your room. Because dotting the property are two restaurants and four bars. The food leans European-Caribbean, while the watering holes range from a casual beach bar to a classy lounge with high-end spirits, billiards, chess and a record player.
At this point, it's impossible to see how you could be stressed. But still, you may be in the market for a massage. For that, head to the Tranquility Spa for a variety of face and body treatments, plus a cold pool, sauna and some yoga.
Hey, you've got to do something between meals.