This winter, people will flock to the Rockies and the Sierra Nevadas and the Alps.
But you will be heading elsewhere.
To Denmark. Which, among Nordic countries, is notoriously flat.
Don't worry, you won't be skiing on any regular mountains. No, you'll be skiing on a power plant.
...
We should probably explain.
See, the newly-opened CopenHill is an actual, functioning waste-to-energy power plant—one of the cleanest in the world, in fact. It has been integrated into the city so that people can run, hike and even ski or snowboard on its facade, which slickly covers up all the trash processing that's happening inside.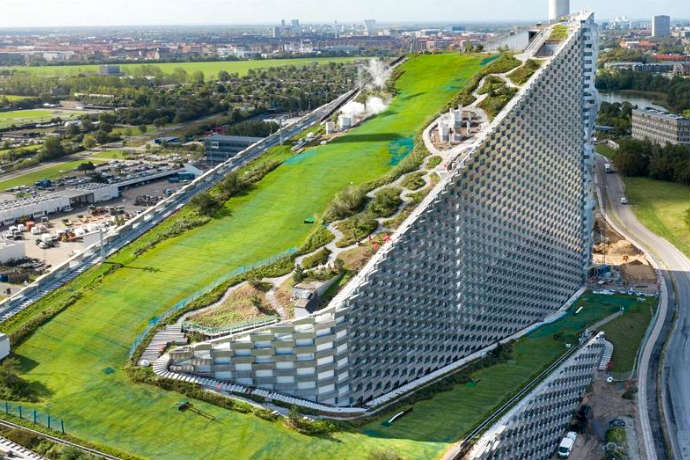 Now, when we say "ski," you probably think of snow. Don't feel bad, it's a common mistake. But here you won't be skiing on snow.
Instead, you'll be skiing on an artificial green surface, which means that you can hit the slopes all year round. When you do, you'll find four lifts serving expert and beginner sections, plus a slalom course and freestyle park.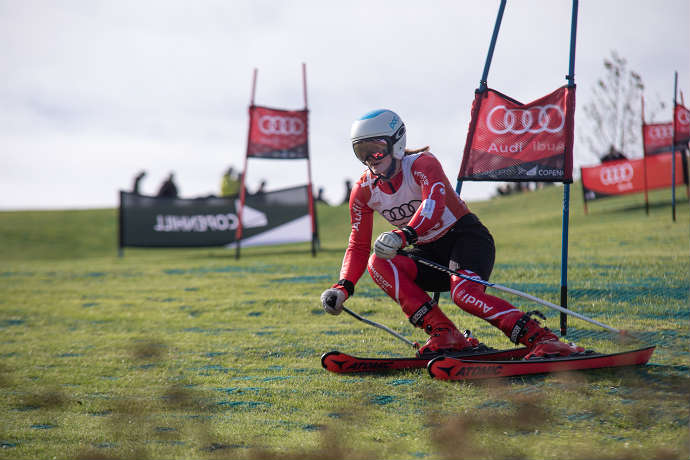 It operates like any other power plant ski hill, in that you can rent equipment if needed. And when you're done shredding the fake piste, you can adjourn to the restaurant afterward for some well-earned après-ski drinks and snacks.
Those are most definitely real.