Bono. Madonna. Drake. Pelé. Adele. Questlove. Nobu.
The world is full of one-name celebrities.
But only one of the above just opened a hotel in Spain.
Welcome to Nobu Hotel Barcelona, a 259-room retreat that blends the best of Japan and Spain into one cohesive place to sleep and eat. They're taking reservations now.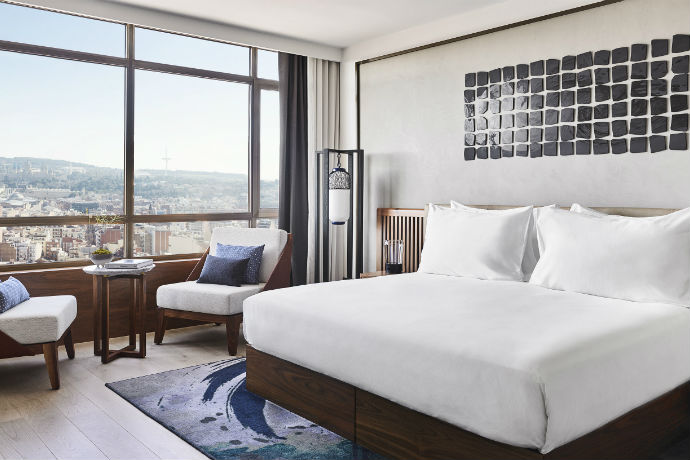 The space itself is sleek and airy, with designs incorporating the Japanese art of Kintsugi, a craft where cracked pottery is repaired with lacquer mixed with precious metals. That's paired with works of art inspired by local favorite, Gaudi. So, there's plenty to look at as you wander the lobby, rooms and common spaces.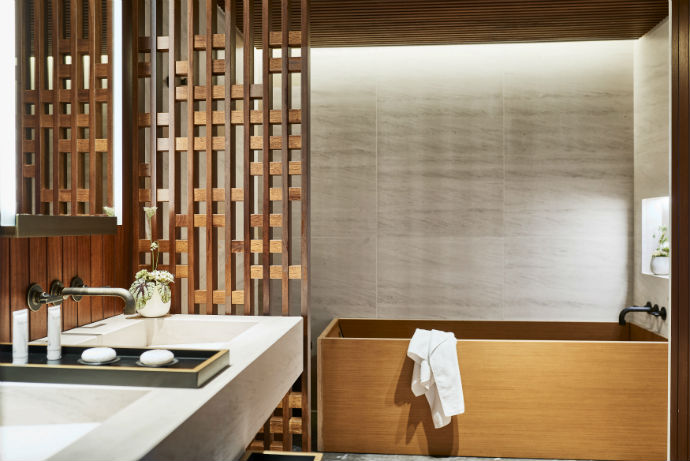 The Nobu restaurant is situated on the 23rd floor and offers panoramic views of the city and sea. It's serving some iconic dishes, including the Black Miso Cod that people are so crazy about, along with some new flavors and Spanish influences. Check that out one night, and then swing through Kozara the next. It's a lobby dining spot that's doling out Japanese-inspired Catalan tapas, plus cocktails featuring the largest selection of sakes and whiskeys in town.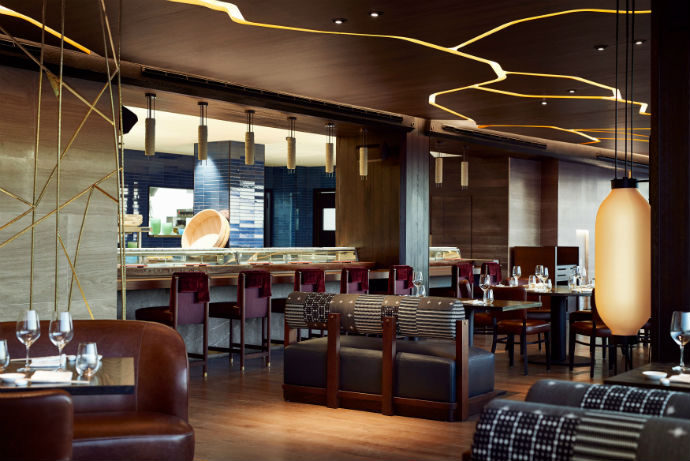 Soon, the hotel will also be opening a terrace for alfresco dining, a coffee shop and a wellness center with a gym and spa. Until then, you can get your exercise by exploring the city. The hotel's concierge team has plenty of suggestions, including where Chef Nobu drinks when he's in town and co-founder Robert De Niro's favorite restaurant.
Finally, a chance to say "I'll have what De Niro's having."