Popcorn. Margaritas. Steak. Your vacation.
There, those are four things that can all benefit from salt.
About that last one...
Do something different at Kachi Lodge, a luxurious collection of domes on Bolivia's Salar de Uyuni, aka the world's largest salt flat, and therefore an entirely unique place to sleep and stay. It's open now and ready to host you.
Located 12,000 feet above sea level amid the Andes in southwest Bolivia, the iconic salt flats look like the surface of another planet. And they make for a surprisingly good, albeit remote, vacation.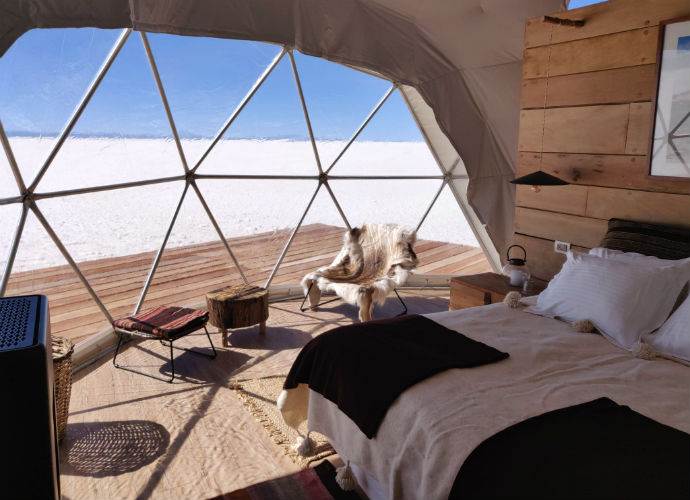 The lodge itself is comprised of six suites and a few communal structures—all domes. Those half-spheres are a comfortable 300 square feet and stocked with plush bedding, bespoke furnishings and artwork by Gastón Ugalde, who's basically the Bolivian Andy Warhol.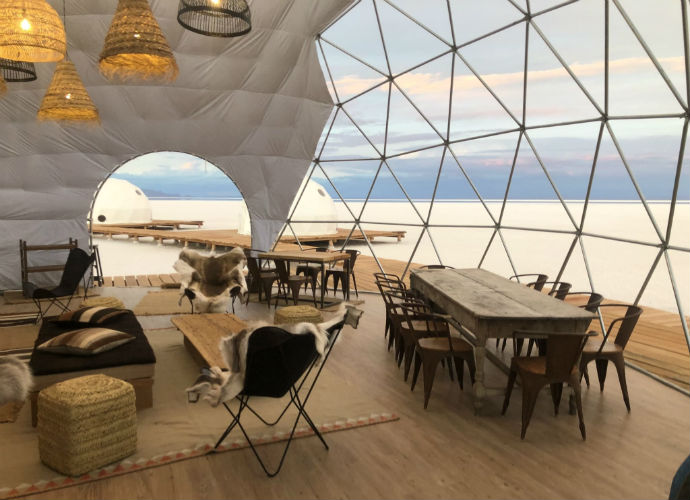 When it's time to eat, you won't be making any compromises. Instead, the hotel's brought in Gustu. The ambitious La Paz restaurant was founded by a Noma alum and is one of the best restaurants in South America. They're serving high-end dishes made from local ingredients and paired with local wines that you can enjoy while looking out at your surreal surroundings. So, it beats your typical street-level city view.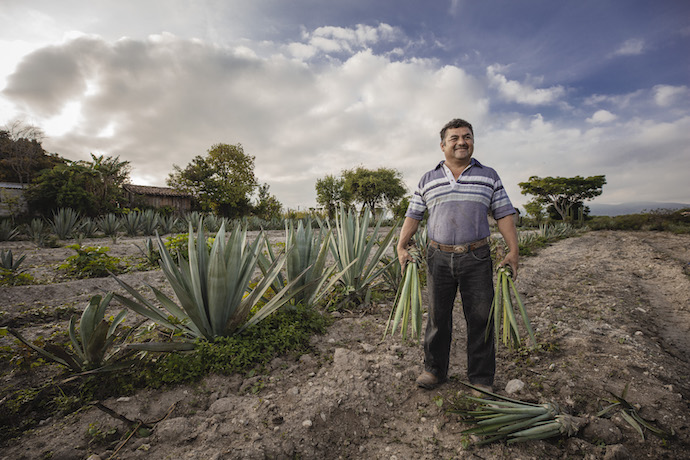 Now, should you want to leave the cozy confines of the property, you've got some options. Guides and private drivers are at the ready for whatever sounds good. Could be a high-altitude hike on the nearby Tunupa volcano. Or some wildlife spotting, where you can lock eyes with flamingos, llamas, and foxes. You can even visit an old train cemetery that's loaded with nearly 100 locomotives and carriages dating back to the early 20th century.
The salt flats are full of surprises.