When a certain president shares his desire to purchase Greenland, people take notice.
Especially Denmark, who owns the autonomous Arctic country.
But travelers have also taken note, and interest in tourism has spiked in recent days. If you count yourself among those interested parties, you might want to consider visiting.
Now, all you need to do is get to Greenland, one of the most remote places on the planet.
Easy. Just click a few buttons and join the Greenland Expedition, a new eight-day, land-based trip from Intrepid Travel that's full of scenery and local culture. You can reserve your spot now for 2020 departures.
Greenland is the world's largest non-continental island and houses fewer than 60,000 people. Icebergs take the place of skyscrapers, the air is clean, stars are abundant in the night sky, and small communities rely on subsistence fishing to survive. The point is this: It's different than your typical getaway. And, how many people do you know who've been to Greenland?

It'll be at least one if you make the journey.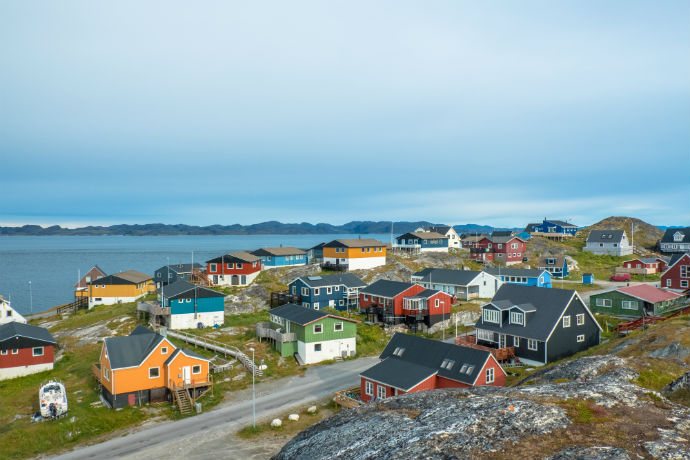 Here are some highlights:
—You will be welcomed into a local home for a kaffemik, which is a unique Greenlandic social tradition involving food, drinks and conversation.
—You'll cruise through broken icebergs to the tiny fishing community of Oqaatsut before embarking on a scenic hike through archaeological sites, gorges and craggy hillsides.
—You'll visit Nuuk, Greenland's capital, where colorful Nordic houses stand alongside avant-garde architecture, clothing stores and a burgeoning local restaurant scene.
—You'll stay on the edge of the famed Ilulissat Icefjord, watching frosted peaks of icebergs from the shore while you explore the village.
Throughout the trip, you will also have some free time to explore on your own, eat, drink, hang with locals or even partake in a whale safari, where you can get up close and personal with belugas and narwhals.
Yes, the unicorns of the sea.