Waikiki has some of the finest beaches in the world.
But you still don't want to sleep on them.
So cash in some vacation days for Espacio, an extra-luxurious, all-suites oceanfront hotel located right on the edge of Waikiki Beach in Honolulu. You can make your reservations now for stays beginning September 7.
This place has nine floors and nine multi-bedroom suites. See, each suite occupies its own floor, so you don't have to worry about adjacent neighbors. And, to keep prying eyes from witnessing your comings and goings, each suite also has its own discreet elevator entry. Just in case that kind of thing sounds necessary for the vacation you have in mind.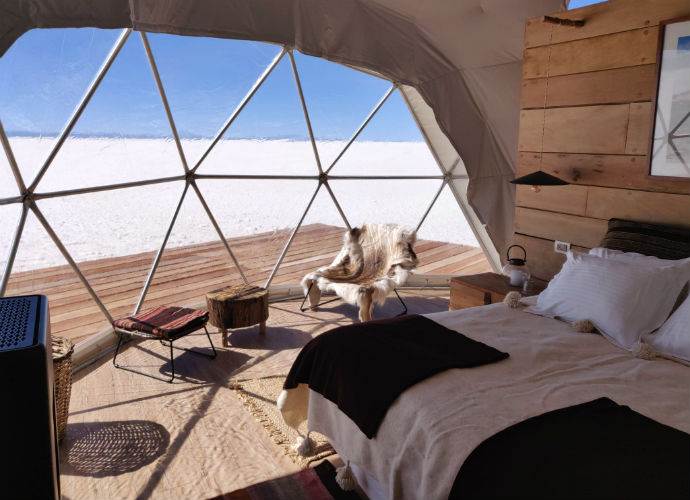 The rooms are all 2,250 square feet and sport either two or three bedrooms, plus three-and-a-half-baths. They're decked out with rare works of art, the dining tables are made from Italian marble, and the chandeliers were handcrafted in Morocco. So, they're more for looking at than swinging from.
If you'd like to venture outside without much effort, the balconies have jacuzzis. There's another jacuzzi on the roof, plus an infinity pool and some of the best views in town.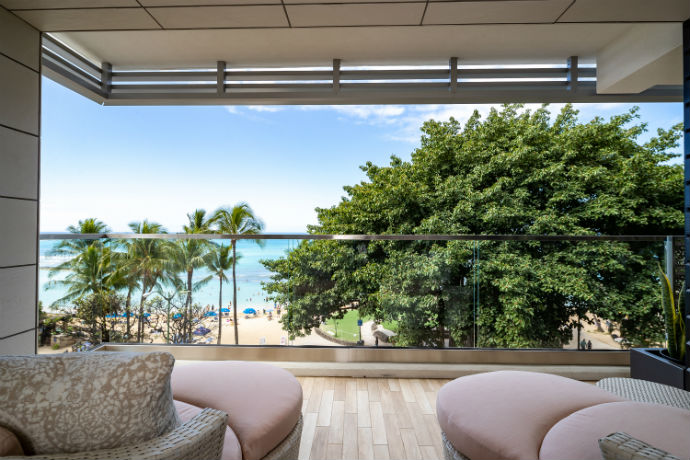 Back indoors, the spa-like bathrooms contain private saunas, and the designer kitchens can be stocked with all your favorite snacks and drinks—just ask. They're very amenable to that kind of thing here. And, yes, there's butler service.
That personalized service extends to... pretty much whatever you want. Ask for a private art viewing or film screening. Request a unique culinary experience featuring local ingredients prepared in-suite by a chef. Or access the luxury fleet of cars and go joyriding. Just be sure you're back in time for dinner.

Because the onsite restaurant, Mugen, is feeding you all manner of delicious Japanese-French fare. That mashup includes straight-from-Tokyo seafood, plus caviar and truffles from Europe. To pair with your dinner, you can choose from a collection of rare Japanese whiskies and high-end sakes, or pull something from the $5 million, 500-bottle wine cellar.
We're feeling good about number 328.